Timothy F. Bishop
Acting PEO
PEO STRI
Timothy Bishop, Acting Program Executive Officer for Army PEO STRI
Timothy F. Bishop was appointed as the acting program executive officer for the Army's Program Executive Office for Simulation, Training and Instrumentation in June.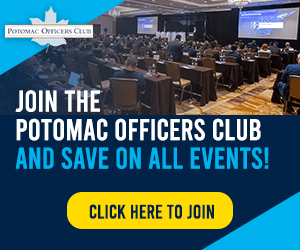 His current role requires oversight of the PEO STRI's $2.65B systems portfolio deployed across 125 locations and 335K training devices fielded in 19 foreign countries and 480 sites worldwide. Bishop also performs evaluations of proposed program plans related to technology trends, program thrusts and Army research, development and engineering needs, according to a post on the PEO STRI website. 
Bishop's career with the Army began in 2008 when he was named as the director of operations for the Army Installation Management Command in Heidelberg, Germany. He went on to serve as the technical director of the Information Operations Joint Management Office within the Joint Forces Command, where he led acquisition programs on behalf of the Office of the Under Secretary of Defense for Intelligence. 
He joined the PEO STRI in September 2011 as the director of its Threat Systems Management Office. Bishop was subsequently tapped to serve as the acting deputy program executive officer of the PEO STRI in April 2018 before officially assuming the role in January 2019.
As indicated in the NDIA website, Bishop contributed largely to the acquisition, operation, maintenance and sustainment of the Army Threat Simulator Program.
Bishop has received several awards and recognitions throughout his career, including the Superior Civilian Service Award from the Installation Management Command in Europe. He was also included in the Army Test and Evaluation Command's Top Ten Outstanding Personnel of the Year list and was awarded the Global War on Terror medal by the Department of Defense. 
He completed his bachelor's degree in electrical and computer engineering from the University of Alabama and his master's degree in strategic studies from the Army War College in Carlisle, Pennsylvania. 
Category: Executive Profiles
Tags: Executive Profiles PEO STRI Program Executive Office Simulation Training and Instrumentation simulation Timothy Bishop training