Todd Boehm,
Director,
SAIC
Todd Boehm, Director of Business Development at SAIC
Todd Boehm serves as the director of business development at Science Applications International Corp.'s naval business unit. He joined SAIC in August 2021, bringing his expertise in all-domain operations, cyber, warfare strategy and execution, naval ship construction and modernization, and congressional engagement. Boehm, a former U.S. Navy captain, served in Naval Sea Systems Command for more than five years before moving to the company, according to his LinkedIn profile.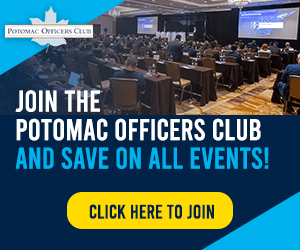 At NAVSEA, he was the acquisition major program manager for the Aegis combat systems. Boehm oversaw the testing of the weapon systems in 2016, during which the Spanish navy participated in live missile firing events. The Aegis trials involved the destroyer USS Arleigh Burke and the Spanish frigate Cristobol Colon, among other platforms.
"The complex, multi-participant interoperability testing between DDG 51, F 105, Land Based Test Sites, E-2C and E-2D aircraft as well as challenging IAMD and AD test scenarios demonstrate the impressive capability of the Aegis Combat System that is delivered to the hands of our Sailors," Boehm said at the time.
Besides Aegis, the executive also managed NAVSEA's surface combatant undersea combat system program.
Prior to serving the command, he became a Navy commanding officer of the Maritime Expeditionary Security Squadron Four and a chief staff officer of the Destroyer Squadron Two.
Boehm holds a bachelor's degree in political science and government from the U.S. Naval Academy and a master's degree in acquisitions and contract management from the University of Maryland.
Category: Executive Profiles
Tags: Breaking Defense Director Executive Profiles federal government executives LinkedIn Navy Recognition SAIC Todd Boehm