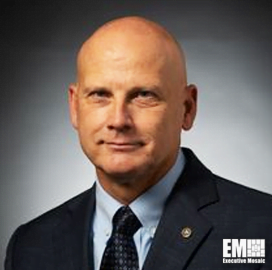 Todd West
Program VP
HII
Todd West to Succeed Chris Miner as HII In-Service Aircraft Carrier Program VP
Huntington Ingalls Industries has announced the appointment of Todd West as vice president of in-service aircraft carrier programs for the company's Newport News Shipbuilding division, effective Nov. 1.
The shipbuilding industry veteran will succeed Chris Miner, who will retire on Dec. 1 after more than 37 years of service. 
West will be responsible for leading the planning and execution of aircraft carrier refueling and complex overhauls and aircraft fleet support. 
He will also handle Newport News' industrial subcontract at the Kesselring Site in New York, which supports the Navy's nuclear propulsion program.
A 35-year veteran in shipyard work, West serves as the program director of USS George Washington. HII recognized his knowledge and experience in program, construction and overhaul work.  
Jennifer Boykin, president of the Newport division, commended the "passion and commitment" Miner demonstrated in his shipbuilding career.
"He is a trusted leader who is well respected by his peers in Newport News, across the Navy and throughout the shipbuilding industry. As he begins this new chapter, Chris' legacy will continue to be felt through the people he's led, the ships he's helped to build and the relationships he's forged," Boykin said.
Miner's shipbuilding career began in 1983, when he served as a test engineer in the Los Angeles-class submarine program. 
HII credited Miner for playing a key role in reestablishing its submarine construction program and for leading the delivery of three aircraft carrier refueling and complex overhauls for one Virginia-class submarine. 
West earned a bachelor's degree in electrical engineering from Old Dominion University. T
Category: Partnerships and Executive Moves
Tags: Chris Miner Huntington Ingalls Industries In-Service Aircraft Carrier Programs Jennifer Boykin Newport News Shipbuilding division Old Dominion University Partnerships and Executive Moves Todd West USS George Washington Virginia-class