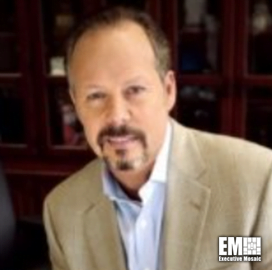 Tony Jimenez
President and CEO
MicroTech
Tony Jimenez, President and CEO of MicroTech
Tony Jimenez is the president, CEO and founder of MicroTech, a service-disabled, veteran-owned small business focused on providing information technology products and services.
Jimenez founded the technology company in 2004 and has since led the company's operations aimed at ensuring production efficiency, quality, service and cost-effective resource management, according to his LinkedIn profile.
His responsibilities as president and CEO of the Tysons Corner, Virginia-headquartered company include providing organizational and programmatic direction as well as leading, guiding and mentoring industry professionals.
Jimenez began his career in the private sector in September 2003, when he joined Unisys as director of enterprise solutions. In the role, he was responsible for talent recruitment and management, subcontractor support and IT infrastructure services delivery.
Jimenez also managed the introduction and application of automation, business process improvements and best practices for staffing during the optimization stage of enterprise deployments.
He left the global IT company after seven months to establish MicroTech.
Prior to moving to the private sector, Jimenez, whose areas of expertise include business development, management consulting, project planning and government contracting, spent more than 24 years in the U.S. Army.
The MicroTech chief is a member of the University of Richmond Customer Experience Advisory Board, where he provides input and leadership through classroom visits, forums and conferences.
He also serves as vice chair of the American Film Institute Corporate Council, which works to support the preservation and educational initiatives of the institute.
Additionally, Jimenez is part of the National Small Business Association Leadership Council, an organization that tackles challenges faced by small businesses, including tax reform, health care costs and regulatory restraint.
The IT industry veteran received his bachelor's degree in business management from St. Mary's University. He also holds a master's degree in acquisition management from Florida Institute of Technology and a master's degree in computers and information systems from Webster University.
Category: Executive Profiles
Tags: AFI Corporate Council cybersecurity Executive Profiles government contracting gtelecommunications information technology IT LinkedIn management consulting MicroTech network system integration NSBA Leadership Council project planning service-disabled veteran-owned small business Tony Jimenez Unisys US Army