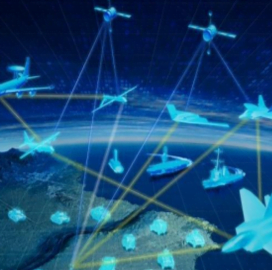 JADC2 feasibility
Top Pentagon Official Calls for Indo-Pacific Command Exercise to Test JADC2
The Army's assistant secretary for acquisition, logistics and technology said the U.S. Indo-Pacific Command is the ideal testing ground for the Pentagon's Joint All-Domain Command and Control program, which envisions seamless communications across all armed services. In this regard, Assistant Secretary Doug Bush called for the holding of a massive exercise that would test the operational connectivity between service branches, C4ISRNET reported Wednesday.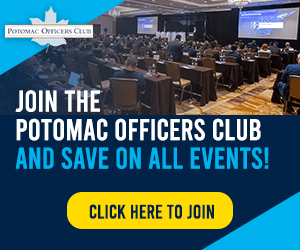 Bush, a past Potomac Officers Club speaker, told attendees of a National Defense Industrial Association symposium that since "scale is important," it is time to test the JADC2 vision at a level that only commands the size of USINDOPACOM can provide. He pointed out that a recent congressional review saw House lawmakers question the program's feasibility in real-world scenarios, as well as its mounting cost.
Bush said that a more comprehensive congressional audit on JADC2's progress may already be underway. The official, however, expressed optimism that current and future systems will ultimately be able to support the Department of Defense's vision.
Meanwhile, Bryan Clark, a senior fellow and director of the Center for Defense Concepts and Technology at the Hudson Institute, agreed with Bush on the proposal to hold a large-scale JADC2 exercise. He stressed that such large exercises should be held at regular intervals.
On June 24, service leaders from the Air Force, Army, Navy, Marine Corps and Space Force convened to discuss progress and projections concerning the JADC2 effort. The meeting focused on finding opportunities to align developmental efforts and identifying challenges to advancing JADC2 objectives, according to an ExecutiveGov report.
Category: Speaker News
Tags: Bryan Clark C4ISRNET cross-service exercise Doug Bush Hudson Institute JADC2 Joint All-Domain Command and Control Speaker News US Army US Indo-Pacific Command