Tory Bruno
CEO, President
United Launch Alliance
Tory Bruno, President, CEO of United Launch Alliance
Tory Bruno has been the president and chief executive officer of United Launch Alliance for more than six years.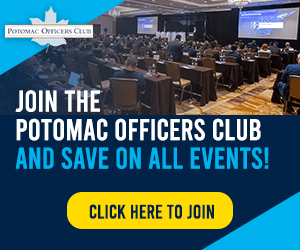 As head of the space launch company, he drives the strategic direction of the organization and oversees all business management and operations.
Before joining ULA in 2014, Bruno, a past Wash100 winner, worked for Lockheed Martin as the vice president and general manager of its strategic and missile defense systems business, according to his company profile.
During his stint with the business unit, he led efforts supporting customers across the Department of Defense enterprise, as well as the U.K. Royal Navy and Ministry of Defence.
He took on leading roles in DOD programs, including the Navy's Trident II D5 fleet ballistic missile, the Air Force's intercontinental ballistic missile reentry systems and the Missile Defense Agency's Terminal High Area Altitude Defense, Targets and Countermeasures and Common Exoatmospheric Kill Vehicle Concept Definition.
While at Lockheed Martin, he also held engineering positions involving design and analysis for control systems of rockets and hypersonic reentry vehicles.
In addition, Bruno managed a joint venture established by Lockheed Martin that operated under the name Atomic Weapons Establishment. Founded in 1950, AWE specializes in producing and maintaining the U.K.'s nuclear weapons.
Concurrently, he is a member of the National Space Council Users' advisory group.
Bruno graduated from the California Polytechnic State University with a bachelor's degree in mechanical engineering. He also completed graduate courses and management programs at Harvard University, Santa Clara University, the Wye River Institute, San Jose State University and the Defense Acquisition University.
Category: Executive Profiles
Tags: Boeing California Polytechnic State University Executive Profiles Harvard University Lockheed Martin Tory Bruno United Launch Alliance