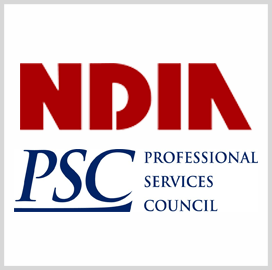 NDIA and PSC
Trade Groups Urge White House to Extend Deadline on Chinese Equipment Ban
Leaders of the National Defense Industrial Association and the Professional Services Council have urged the Trump administration to give contractors more time to comply with the government-wide ban against companies' use of Chinese-made telecommunications equipment, particularly those manufactured by Huawei.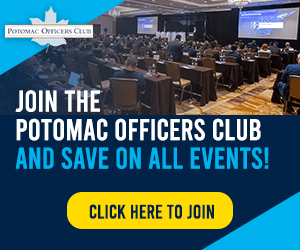 In an email sent to DefenseNews, the NDIA called on the government to extend the Aug. 13 deadline by at least a year due to the far-reaching implications of the ban. 
Citing the complications and intricacies of the rule, David Berteau, president and chief executive officer of PSC, said a deadline extension would strengthen U.S. security as it would ensure better planning and execution of the prohibitions, DefenseNews reported.
Berteau, who is also a past event speaker for the Potomac Officers Club and a two-time Wash100 winner, asserted that the new rule could affect a big part of the federal government contracting pool.
In addition, Kea Matory, NDIA's director of legislative policy, deemed the rule as non-workable, especially given the circumstances, despite warranting the government's national security concerns.  According to Matory, the broadness of the new rule would require government contractors to know the manufacturer of every piece of their telecommunications equipment.
The trade groups' concerns echo that of defense acquisition chief Ellen Lord, who previously asked for a deadline extension in a House hearing, citing concerns of destabilization across the defense industrial base. Lord, a previous POC event speaker and 2020 Wash100 winner, said the DOD is struggling to deal with the new rule, which mandates all companies working with the U.S. government to stop using products from Chinese telecommunications companies.
The government has long been pursuing efforts against Chinese-made equipment due to espionage concerns. In a statement to Reuters, Russ Vought, acting director of the White House's Office of Management and Budget, declared that the U.S. faces big infiltration threats from foreign adversaries like China. 
Category: Speaker News
Tags: David Berteau Defense News Ellen Lord Federal Acquisition Regulatory Council Huawei Kea Matory National Defense Industrial Association Office of Management and Budget Professional Services Council Russ Vought Speaker News