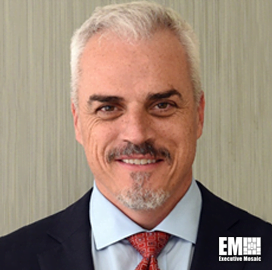 Travis Garriss
SVP and CIO
BAE Systems
Travis Garriss, SVP and CIO at BAE Systems
Travis Garriss has been serving as senior vice president and chief information officer at BAE Systems since April 2019. He is tasked to lead the company's program in executing an IT strategy that takes advantage of available technology to enhance value throughout the organization.  
Reporting directly to president and chief operating officer Tom Arseneault, he oversees the investment and maintenance of IT systems to meet the organization's technological requirements, the company said.
Before BAE Systems, Garriss spent nearly 14 years at Honeywell holding various positions of expanding responsibility. His most recent role was vice president and CIO, responsible for providing maximum value for technology investments and initiatives within the organization's IT budget. 
For almost four years, he also directed the company's IT unit including service management, user experience, financials and budget, project and portfolio management, and supplier and process governance. 
Garriss previously served as Honeywell's vice president for infrastructure and application operations for close to three years. During his tenure, he managed the team assigned to provide support for the operations of the company's aerospace business unit. He helped improve operational uptime by 60 percent for two years and brought down IT expenses by at least 10 percent. 
He also became vice president for global operations for the Americas, taking charge of technical support teams for the company's global IT operations group. A year earlier, he assumed the position of vice president for IT procurement, responsible for negotiating deals and handling contracts valued at more than $500M annually. 
Garriss began his career at Honeywell as director for standards and compliance. He headed the team tasked with deploying and maintaining the company's infrastructure standards including middleware, database, servers, network, desktop, wireless telephony, infrastructure service and file management. 
Prior to Honeywell, he served as a senior manager for secure access and enterprise tools at DHL for two years. In the said role, he spearheaded the incorporation of the company's multiple websites and applications into a single delivery architecture for enhanced productivity. 
Garriss earned his bachelor's degrees in English literature from Boston University and liberal studies from Excelsior College.
Category: Executive Profiles
Tags: BAE Systems Chief Information Officer CIO DHL Excelsior College Executive Profiles Honeywell Travis Garriss