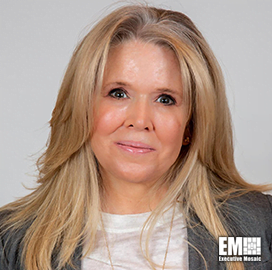 Trey Theimer,
Chief Growth Officer,
Serco
Trey Theimer, Senior Vice President and Chief Growth Officer at Serco
Trey Theimer is a senior vice president and the chief growth officer at government services provider Serco. She has been with the company since November 2021.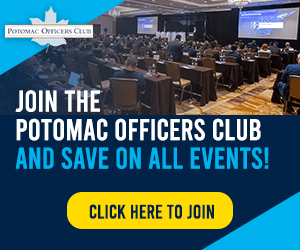 Theimer oversees the growth of Serco North America, which serves public sector clients in the U.S. and Canada. Serco North America offers management, modernization, logistics and various support services that support defense, transportation and citizen services.
The industry veteran was the VP of growth at technology company Peraton's citizen security and public services sector before assuming her current leadership role, according to her LinkedIn profile.
She also held multiple leadership positions at Perspecta, which was acquired by Peraton in May 2021. At Perspecta, she was the VP of business development and capture for federal civilian and state and local, and was the VP and general manager of the company's Department of Homeland Security portfolio.
Theimer also handled various directorship roles at Accenture and Deloitte. She started her professional career in 2005 as director of business development and strategy at global IT services and consulting company CSC.
Theimer holds a bachelor's degree from Clemson University. She is also a current member of the Homeland Security and Defense Business Council's board of directors and was a board member at the National Defense Industrial Association.
Serco Group supports government agencies and other institutions that support national security and public welfare. It is headquartered in Hook, U.K., and has multiple offices in the U.S. and other parts of the world.
Category: Executive Profiles
Tags: Accenture Clemson University Deloitte Executive Profiles growth executives LinkedIn Peraton Perspecta Serco Trey Theimer