Troy Chevalier,
Assistant VP,
Radiance Technologies
Troy Chevalier, Assistant Vice President, Director and Lead Engineer at Radiance Technologies
Troy Chevalier, a Potomac Officers Club member, is an assistant vice president and lead engineer at Radiance Technologies, a defense and space manufacturing firm headquartered in Huntsville, Alabama. He has held these positions since joining the company in 2019. More recently, he took on the additional role of director of national capital region development, according to his LinkedIn profile.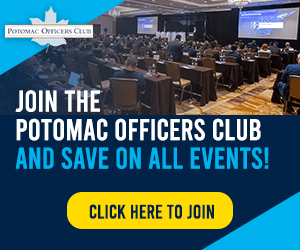 Radiance offers intelligence, cyber, directed energy, artificial intelligence, hypersonics and space solutions to customers such as the Department of Defense, the intelligence community and NASA. It was one of five companies to win a $4.8 billion indefinite-delivery/indefinite-quantity contract for research and software support to the National Air and Space Intelligence Center in August.
Before joining Radiance, Chevalier served for more than two decades in the U.S. Air Force. He was most recently the chief of the innovative solutions division at the Air Force Warfighting Integration Capability office, where he was in charge of heading cross-agency teams developing novel operational capabilities.
Prior to that, he was chief of staff and cyber operations.
Earlier in his time in the Air Force, Chevalier worked as a project manager and officer engineer on a variety of missions, including programs supporting the North American Aerospace Defense Command, U..S. Strategic Command and Falconer Air Operations Centers.
He earned a master's degree in strategic intelligence from the National Intelligence University. Chevalier also earned a master's and bachelor's degree in electrical and electronics engineering from Northeastern University.
Category: Executive Profiles
Tags: Director Executive Profiles lead engineer LinkedIn Radiance Technology Troy Chevalier vice president