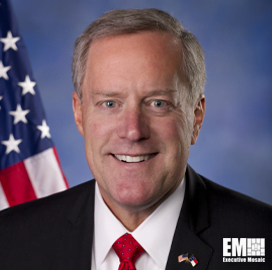 Trump Names Rep. Mark Meadows as Chief of Staff
President Donald Trump confirmed via Twitter the appointment of Republican Rep. Mark Meadows as his new chief of staff.
Meadows, who will be Trump's fourth chief of staff in as many years, will replace acting chief of staff, Mick Mulvaney.
Government sources said Meadows was offered the job Thursday while Mulvaney was informed of the change Friday, Federal Times reported.
Meadows is a one-time leader of the House Freedom Caucus and a longtime Trump confidant. He led discussions to repeal Obamacare and pass the GOP tax cuts.