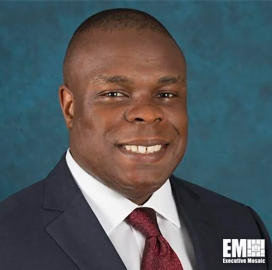 John Gibbs
Acting Assistant
Secretary at HUD
Trump Nominates John Gibbs for Permanent OPM Director Role
President Donald Trump has nominated John Gibbs, an appointee at the Department of Housing and Urban Development, to serve as the permanent director of the Office of Personnel Management. If confirmed, he would replace Michael Rigas, who holds both the directorial and deputy roles at OPM.
Gibbs currently serves as HUD's acting assistant secretary for community planning and development and has been with the agency for over three years. He is responsible for overseeing HUD's $8B budget for homelessness, community development and disaster relief programs, the Federal News Network reported Monday.
The White House credited him with successfully deploying more than $9B in coronavirus relief funds. Gibbs worked as a software developer in Silicon Valley and led nonprofit teams in Japan before joining HUD, according to the White House. 
The OPM has seen several key personnel changes over the last three years. Trump's first nominee was George Nesterczuk, who ultimately withdrew from consideration because of delays to his nomination hearing.
Jeff Pon, Trump's second nominee, was confirmed in March 2018 but was fired after clashing with the administration over a proposed merger between OPM and the General Services Administration. 
Democrats on the House Oversight and Reform Committee are currently investigating whether Trump's appointees misled Congress regarding the legal authorities required to implement the merger. 
Despite Congress effectively putting the move on hold, Trump in February requested $70M in no-year appropriated funding to cover the costs of the proposed merger. 
Category: Partnerships and Executive Moves
Tags: Democrats Department of Housing and Urban Development Executive Moves Federal News Network George Nesterczuk GSA House Oversight and Reform Committee Jeff Pon John Gibbs merger Michael Rigas Office of Personnel Management President Donald Trump Silicon Valley White House