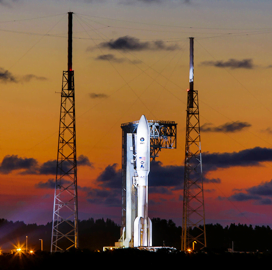 Rocket launch
ULA Rocket to Launch US Space Force NTS-3 Payload
The U.S. Space Force will launch an experimental positioning satellite to orbit aboard United Launch Alliance's Vulcan Centaur rocket.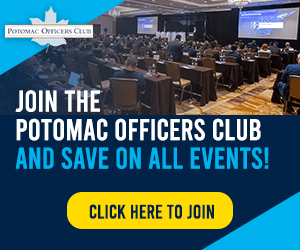 The USSF-106 mission will carry the L3Harris Technologies-made National Technology Satellite-3 payload to space. The NTS-3 will provide positioning, navigation and timing signals from geostationary Earth orbit and will demonstrate next-generation PNT technologies that could serve as an alternative to GPS.
USSF-106 will be the first time that the Vulcan Centaur will be used for a national security mission, SpaceNews reported Tuesday.
Maj. Gen. Stephen Purdy, program executive officer for assured access to space at the Space Force and a speaker at an upcoming Potomac Officers Club event, expects Vulcan Centaur to start launching national security missions by the end of 2023. ULA CEO Tory Bruno said the rocket will be certified for national security missions after completing two commercial launches.
The first commercial launch, slated for May 4, will carry the Astrobotic Peregrine lunar lander, two demonstration satellites for Amazon's Project Kuiper broadband constellation and a payload for Celestis. The second launch will carry Sierra Space's Dream Chaser space plane to the International Space Station.
The Space Force selected Vulcan to launch 60 percent of National Security Space Launch Phase 2 missions over the next several years. However, deployment delays meant that Vulcan has yet to launch an NSSL Phase 2 mission.
The Space Force funded nearly $1 billion in Vulcan's development. The rocket is expected to replace the Atlas 5, a rocket that uses Russian-made RD-180 engines.
Purdy said Vulcan development efforts are being closely monitored because of the urgent need to replace the RD-180. He also praised ULA for securing commercial launch orders, noting that the contracts are good signs for ULA's future.
Category: Speaker News
Tags: national security mission SpaceNews Speaker News Stephen Purdy United Launch Alliance US Space Force Vulcan Centaur