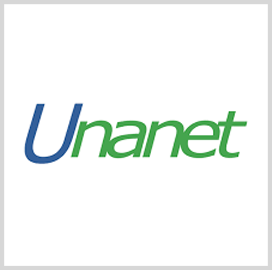 Unanet
Unanet Launches Three Analytics Tools for Government Contractors
Unanet, a computer software company, has released several new solutions designed to help government contractors make the most out of their data and improve their operational efficiency.
CEO Craig Halliday, a Potomac Officers Club member, said the new solutions will help customers challenged by increasing competition, compliance and audit issues and cybersecurity, among others, Unanet said. 
"Our new analytics capabilities allow for better decision-making across virtually every function. Having the ability to report, analyze, and visualize data all in one ERP enhances GovCons' understanding of their business and gives them the ability to make confident decisions," Halliday said. 
The three offerings are Analytics+, an information dashboard and reporting tool; Analytics Studio, an add-on for customers that need advanced analytics and custom reporting; and Automated Invoice Attachments, a tool that automatically generates required or supporting invoice documents. 
Analytics+, Unanet said, will help its users discover trends for business drivers such as resource allocation, revenue, costs, cash flow and timing. It offers role-based and permission-based dashboards to help its users communicate with their stakeholders.
"In today's highly fluid, dynamic business world, real-time information is more critical than ever. "Our new analytics capabilities, built upon our real-time data insight engine, are a game-changer for GovCons who can't wait around for next week to make a decision," Halliday added.
Bob Deegan, chief financial officer of Array Information Technology, said he expects his company to implement some of Unanet's new features. He added that Unanet will be a key enabler of his company's anticipated growth over the next five years. 
The company also announced plans to launch other capabilities throughout 2020. 
Unanet is a Virginia-based developer of enterprise resource planning solutions purpose-built for government contractors and professional service businesses. 
Category: Member News
Tags: analytics Analytics Studio Array Information Technology Automated Invoice Attachments Bob Deegan Craig Halliday Enterprise Resource Planning government contractors Member News Potomac Officers Club Unanet Unanet Purchasing and Analytics