Bath Iron Works
Union Strike Halts Work for Navy's Destroyer Fleet
Members of the Machinists' Union Local S6 have voted to reject a three-year contract from General Dynamics Bath Iron Works that covers shipyard work for the Navy's destroyer fleet.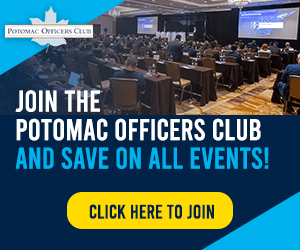 Some 4.3K shipyard workers, or 87 percent of the union, staged a work stoppage in protest over the contract at midnight Sunday, thus suspending work for the Navy's six new Arleigh Burke-class destroyers and the last three of the Zumwalt destroyers, which are already six months behind schedule.
James Geurts, Navy acquisition chief and 2020 Wash100 winner, refused to get involved in the feud and instead expressed confidence in the shipbuilders' ability to deliver the ships on schedule, Breaking Defense reported.
According to Geurts, who is also a previous event speaker for the Potomac Officers Club, the Navy has invested in the shipyard to promote modernization and to lower costs relative to shipbuilding.
The union members junked the BIW contract, which the company describes as its "last, best and final" offer, due to its alleged assault on seniority. While the contract promises a yearly 3 percent raise, the workers disapproved of BIW's inclination to hire subcontractors and proposed changing of preferences for shifts and locations.
In a statement, Generally Dynamics expressed disappointment about the development but ensured that it is prepared for a strike.
Navy spokesman Capt. Danny Hernandez said in an emailed statement that the service is hopeful that BIW can iron out contract negotiations with the workers to avoid disruptions.
The suspension of work for the destroyer fleet compounds BIW's timeline woes, as the company has already been dealing with COVID-19 related absences, changed work schedules and the retirement of many experienced tradesmen.
BIW President Dirk Lesko told Breaking Defense that the company hired 1.8K employees in 2019, which marks the company's largest recruitment campaign over the last 30 years, to replace the retirees.
The strike could also foil the Navy's plans to increase its fleet of manned and unmanned ships at a time when China continues to boost its shipbuilding effort. In an unreleased document obtained by Breaking Defense, the Marine Corps expressed concern that China could outpace the U.S. in terms of replacing its losses at sea.
Category: Speaker News
Tags: Bath Iron Works Breaking Defense General Dynamics James Geurts ship Speaker News U.S. Navy