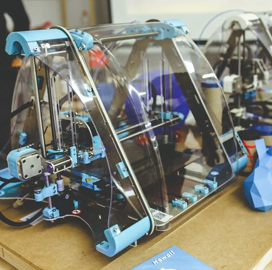 Additive manufacturing
US Air Force C-5M Aircraft Receives 3D-Printed Replacement Parts
Aircraft repair and maintenance personnel from the U.S. Air Force used 3D-printed parts to modify an internal component of a C-5M Super Galaxy transporter plane.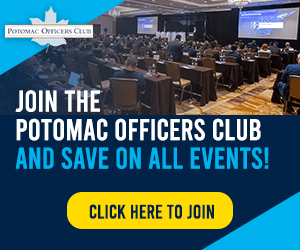 Clay Elliott, a C-5 structural engineering subject matter expert with Robins Air Force Base's C-5 Systems Program Office, said the phenolic blocks, which support the aircraft's fairings, were delaminating. The flaw was discovered at Charleston AFB, where the aircraft was initially repaired.
The C-5M was then brought to Travis AFB to receive the 3D-printed replacement blocks and wedges, the U.S. Air Force said.
The replacement parts were made using Antero 800NA, a polyetherketoneketone resin from Stratasys that features high heat resistance, strong chemical resistance and high strength. According to Elliott, the material has not yet shown significant drawbacks since the service started using it.
Todd Hicks, a structural maintenance supervisor at the 60th Maintenance Squadron, said additive manufacturing allows maintenance personnel to repair parts rapidly while reducing costs. He explained that C-5M parts are more expensive to produce using traditional techniques because of the time and the specialty tools needed to make them.
The Air Force Rapid Sustainment Office supplied the 3D-printed replacement parts.
Category: Future Trends
Tags: 3D printed materials Antero 800NA C-5 System Program Office C-5M Super Galaxy Clay Elliott Future Trends Todd Hicks US Air Force US Air Force Rapid Sustainment Office