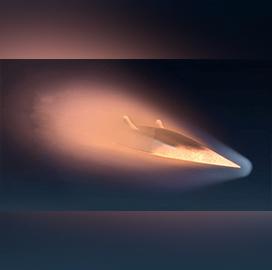 Air Force hypersonic
weapon program
US Air Force Officials Validate ARRW Loading, Unloading Process
Officials from the Barksdale Air Force Base have taken initial steps toward implementing the U.S. Air Force's first air-launched hypersonic weapon.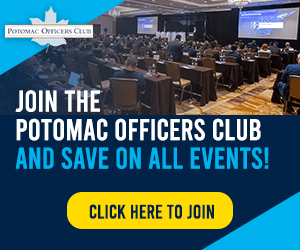 Airmen from the 2nd Maintenance Group within the 307th Aircraft Maintenance Squadron, as well as civilian personnel from the ARRW and B-52H Stratofortress Systems Program Office, validated the loading and unloading procedures for the Air-Launched Rapid Response Weapon. The process, which was developed through trial and error, will serve as the standard procedure for loading and unloading the hypersonic system onto the B-52 Stratofortress.
ARRW is scheduled to commence live-fire testing near the end of 2022, the U.S. Air Force said.
Bret Berryhill, the logistics chief of the ARRW program, said the missile's development was expedited thanks to a provision in the 2016 National Defense Authorization Act for rapid prototyping and fielding. Berryhill explained that Section 804 of the 2016 NDAA allowed programs like ARRW to be prototyped within five years before a determination could be made regarding rapid production, something that the hypersonic missile was cleared for.
The Air Force's hypersonic system development had been plagued with issues. During an ARRW test in early April 2021, the rocket's booster failed to launch from a B-52 bomber because of issues in the launch sequence.
Similar launch sequence failures took place in July and December of 2021 before a successful demonstration in May 2022. These flaws prompted lawmakers to cut funding for the ARRW program in early 2022.
With the latest development, the Air Force expects the hypersonic missile to be operational in the fall of 2023.
Category: Future Trends
Tags: Air-launched Rapid Response Weapon Barksdale AFB Bret Berryhill Future Trends hypersonic weapon US Air Force