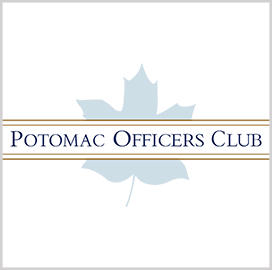 Vehicle acquisition
US Army Acquires Hummer Pickup From GM Defense for Electric Vehicle Testing
The U.S. Army has acquired a GMC Hummer EV pickup truck from GM Defense as part of an electric vehicle demonstration effort.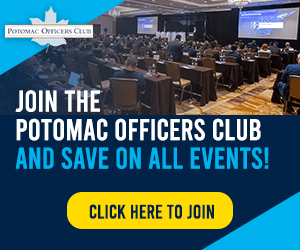 GM Defense President Steve duMont, a member of the Potomac Officers Club, said the company's commercial technologies can be adapted for defense applications.
"This award showcases GM Defense's ability to leverage the best battery electric technology in the commercial marketplace," duMont said. According to the GM executive, the demonstration will prove to the U.S. Army that the underlying technologies of electric vehicles are fit for future defense needs.
The GMC Hummer EV is an all-electric truck that includes a 24-module, double-stacked Ultium battery pack, GM Defense said Tuesday.
The company added that the vehicle generates 1,000 horsepower, can reach 60 miles per hour in three seconds and has fast charging features.
A GM Defense spokeswoman said the sale of a single truck is a step toward electrifying the U.S. defense industry, the Detroit Free Press reported.
The spokesperson declined how much the Army paid for the unit. The retail model of the Hummer starts at $108,700, the news outlet noted.
GM Defense said that its parent company, General Motors, has invested $35 billion in electric vehicle and autonomous vehicle technology to help governments and militaries electrify their fleets.
Over a month has passed since GM Defense established a business unit focused on international expansion. DuMont previously said the company is seeking business opportunities in North America, Europe, the Middle East and the Indo-Pacific.
Category: Member News
Tags: Detroit Free Press General Motors GM Defense GMC Hummer EV Member News Steve duMont US Army