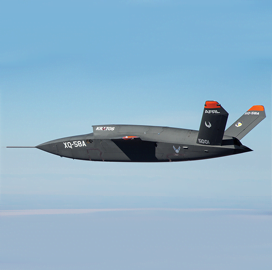 US, Australian Air Forces Work to Develop Autonomous Aircraft
The U.S. and Australian air forces are developing unmanned jets that can support manned counterparts as decoys, weapons carriers or sensor platforms.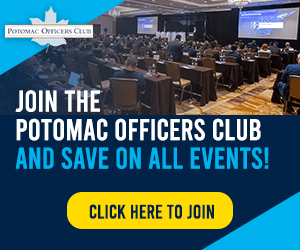 Under the U.S. Air Force's XQ-58A Valkyrie demonstrator project, Kratos is developing an unmanned, long-range, high subsonic aircraft. Kratos President Steve Fendley said Valkyrie was designed to be an affordable solution for tactical unmanned aerial systems operations.
The U.S. Department of Defense plans to test Kratos' Valkyrie as a communications link between an F-35 joint strike fighter and an F-22 Raptor, National Defense Magazine reported.
Valkyrie previously suffered from anomalies reportedly caused by subcontractor errors, which Kratos had to rush to patch for a January demonstration.
Meanwhile, the Australian Royal Air Force tapped Boeing to develop its artificial intelligence-powered "airpower teaming system," which was designed to be used independently or supportively during missions. 
Category: Future Trends
Tags: artificial intelligence autonomous platforms Boeing Australia Future Trends Kratos mission systems National Defense Magazine Royal Australian Air Force Steve Fendley U.S. Air Force unmanned aircraft XQ-58A Valkyrie