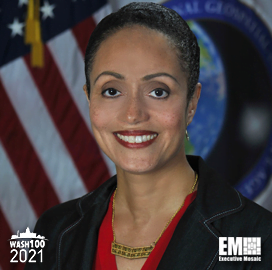 Stacey Dixon
Deputy Director
ODNI
US Government Looking to Reduce Regulatory Burden Among Commercial Remote Sensing Companies
Stacey Dixon, the deputy director of national intelligence, confirmed that key policymakers within the Biden administration and members of the intelligence community are working on reducing the regulatory burden among local players in the commercial remote sensing arena.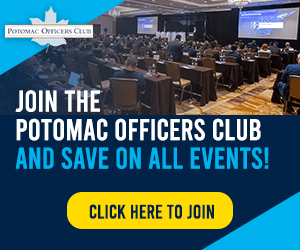 Dixon, who spoke before attendees at the U.S. Geospatial Intelligence Foundation's GEOINT conference, said regulatory reform is needed to address growing military challenges and competition from foreign companies.
She did not provide details about the planned reform but stated that it will likely be patterned after the changes applied to space launch licensing practices, which has promoted a thriving ecosystem of American companies competing in the marketplace, Breaking Defense reported Wednesday.
The plan is to lift restrictions except those that are crucial when it comes to competing on capabilities that are commercially available from others.
According to Dixon, a past Potomac Officers Club speaker and 2021 Wash100 winner, it is important for American companies to continue leading in the rapidly changing environment.
"If we don't adapt, others will set the rules and challenge our new leadership. We should set the rules. We should influence the standards, and do so in a way that is consistent with our democratic values," Dixon said.
As the government moves to reform commercial remote sensing rules, Dixon noted that the IC is looking to include industry in deliberations to factor in commercial companies' needs.
Category: Speaker News
Tags: Biden administration Breaking Defense commercial companies Intelligence Community regulatory reform Remote Sensing Speaker News Stacey Dixon