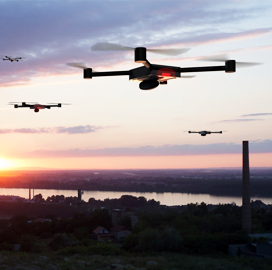 Unmanned cargo transport
US Marine Corps Demonstrates Cargo Quadcopter Drone
The U.S. Marine Corps Combat Development and Integration demonstrated the Tactical Resupply Unmanned Aircraft System during the two-day Installations and Logistics Board event at Marine Corps Base Quantico in Virginia.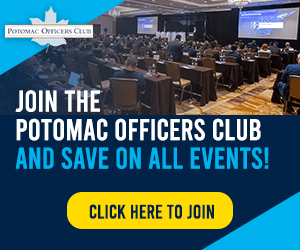 TRUAS is a large, automated quadcopter drone that can carry payloads over short distances and return to its takeoff point. The drone uses waypoint navigation for mission planning, has a 150-pound payload capacity and can fly for up to nine miles, DVIDS reported.
Master Sgt. Chris Genualdi, an airborne and air delivery specialist with the Marine Corps CD&I, said TRUAS will ensure that small troops operating in contested environments will receive supplies. He added that Marines with little to no experience in flying drones can operate TRUAS just after a week-long training session.
Genualdi said the Marine Corps plans to create a Military Occupational Specialty that allows Marines to train for TRUAS operations at their local Training and Logistics Support Activity.
The master sergeant also said he believes TRUAS can be used for humanitarian assistance and disaster relief and that the concept can be scaled to larger platforms.
The demonstration follows a similar test in October 2021, where TRUAS flew to a pre-programmed point and to specific coordinates to drop payloads and return to its point of origin.
Category: Future Trends
Tags: Chris Genualdi Future Trends Marine Corps Combat Development and Integration Tactical Resupply Unmanned Aircraft System unmanned systems