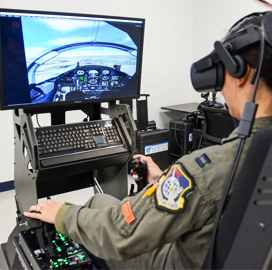 Virtual training
US Navy Eyes Expanded Pilot Training Using Flight Simulators
Officials from the U.S. Navy said the service wants to train more competent pilots through flight simulators. They believe that using simulators would allow pilots to learn the fundamentals of flying and aerial combat at a faster pace before proceeding to more advanced tactics through live training.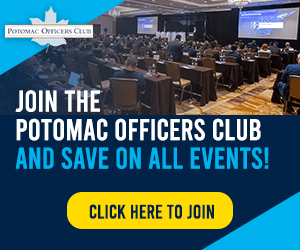 Rear Adm. John Meier, the commander of Naval Air Force Atlantic, said during the annual Interservice/Industry Training, Simulation and Education Conference on Tuesday that simulators can keep training costs down without compromising on quality. He explained that using simulators will allow aircrews to put in the flying hours without putting additional strain on aircraft, Defense News reported Wednesday.
The rear admiral said newer planes like the P-8A Poseidon and the F-35 Lightning II jet fighter rely more heavily on simulators but the older fleet like the Navy's F/A-18-E-F Super Hornet rely on live flying hours to achieve various milestones. He shared that moving at least one flight to the virtual environment would save money for the service and that the technology is advanced enough to make the virtual shift for basic flight training.
In commercial aviation, student pilots use flight simulators to learn how to fly various aircraft. This allows them to become familiar with an aircraft's systems, how it behaves under different conditions and how to deal with emergencies. Flight simulators also allow flight schools to keep their training aircraft in better condition due to reduced live flight time and fuel and maintenance costs.
Category: Future Trends
Tags: Defense News F-35 Lightning II F/A-18-E-F Super Hornet flight simulators Future Trends John Meier Naval Air Force Atlantic P-8A Poseidon training and simulation US Navy