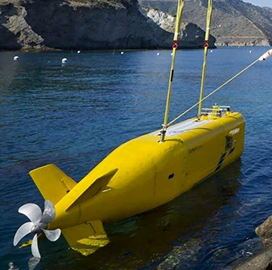 Unmanned underwater
vehicle
US Navy Seeking Proposals for Large Displacement Unmanned Underwater Vehicle Program
The U.S. Navy is seeking proposals for two underwater prototype drones, which will be competitively awarded to a single contractor.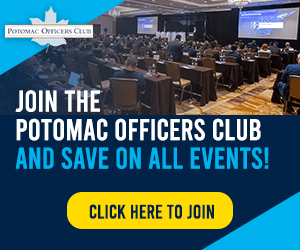 The final request for proposals is meant for the Snakehead Large Displacement Unmanned Underwater Vehicle Phase 2 program, considered the biggest of the submarine-launched unmanned systems, the U.S. Naval Institute News reported Thursday.
The solicitation, which is expected to start early next year, includes designing and building two prototype vehicles that will be awarded to a single vendor in late 2021. 
The Phase 1 LDUUV is already in progress and is scheduled for test and evaluation in 2021 but the drones under the Phase 2 initiative are being planned to be used in actual operations.
Based on the RFP's program description, the Phase 2 program will produce a durable and multi-task drone launched from a submarine with the ability to move reconfigurable payloads.
In addition, the unmanned underwater vehicle will offer features such as direction and control, situational awareness, autonomy, navigation, energy and power, core communications, propulsion and maneuvering, power distribution and sensors to support the Intelligence Preparation of the Operational Environment mission. 
The Phase 2 drone will be combined with submarines using the Modernized Dry Dock Shelter and the Payload Handling System.
The service branch had already set a schedule for the Snakehead program that was supposed to put the Phase 1 prototype vehicle for testing in 2019 instead of 2021. The maritime organization is late with its timeline and is adopting measures to resolve the issue. 
Moreover, USNI News recently reported that UUV Squadron One was constructing two prototypes from the Penn State Applied Research Laboratory, vehicles that are the same size as those of the Snakehead drones. UVVRON's similar specifications will allow it to solve the launch and recovery procedures while Phase 1 is still ongoing.
Category: Future Trends
Tags: Future Trends Intelligence Preparation of the Operational Environment LDUUV Phase Program Naval Sea Systems Command request for proposal RFP Snakehead Large Displacement Unmanned Underwater Vehicle submarine-launched unmanned systems U.S. Navy underwater vehicle USNI