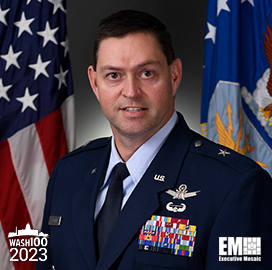 Chance Saltzman
Chief of Space Operations
US Space Force
US Space Force Chief Says Digital Twins, Simulators Key to Combat-Ready Force
The U.S. Space Force's chief of space operations said creating a digital training environment is essential in keeping guardians ready for future conflicts.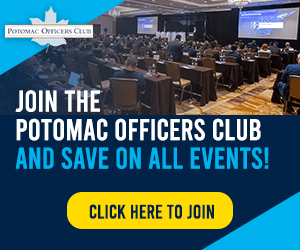 Speaking at a Department of Defense-hosted roundtable, Gen. Chance Saltzman, who spoke at the Potomac Officers Club's Multi-Domain Battle Forum in 2018, shared that the service is investing in and developing infrastructure that includes simulators, training ranges, equipment and digital engineering elements. Saltzman, a 2023 Wash100 winner, added that the Space Force already has the funds it needs to pay for the simulators and digital twins in the fiscal year 2024 budget.
The Space Force chief proposed importing the digital twins of various systems into virtual training environments, where the efficacy of tactics involving those systems can be validated, Breaking Defense reported.
The digital infrastructure goal is one aspect of Saltzman's readiness plan for the Space Force. According to his "Commander's Notes," the top priority is to establish combat-ready forces that include weapon systems and personnel know-how when it comes to weapon operations, logistics and sustainment.
A digital twin is a virtual model that replicates a physical object for examination and training purposes, among others. According to IBM, digital twins can be used to run simulations, study performance issues in infrastructure and help engineers improve the performance of technologies.
The U.S. government has used digital twins in the past. In November 2022, Lockheed Martin and NVIDIA provided the National Oceanic and Atmospheric Administration with a digital twin that shows global environmental conditions. In the same year, Ansys worked with Northrop Grumman to develop a Deep Space Advanced Radar Capability for the Space Force using simulation and digital twins.
In June 2021, Curtiss-Wright helped the Department of Energy develop digital twins for advanced nuclear reactors. In March of the same year, the U.S. Air Force Research Laboratory announced a plan to use digital twins to allow defense contractors to pit their technologies against each other and help the service pick the best solutions for its missions.
Category: Speaker News
Tags: Breaking Defense Chance Saltzman digital training environment digital twins simulations Speaker News US Space Force