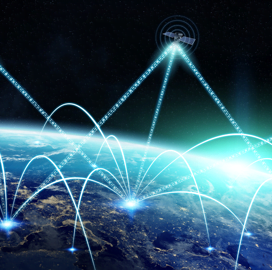 Budget request
US Space Force Seeks $16B for Satellite-Based Hypersonics Tracking System
The U.S. Space Force seeks nearly $16 billion to fund the development of a satellite-based tracking system that can monitor hypersonic weapons in flight.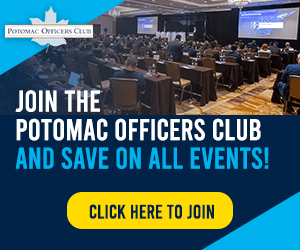 According to the Space Force's fiscal year 2024 budget request documents, the money will be used to fund the Resilient Missile Warning Missile Tracking program through FY 2028. The program involves small satellites that hover less than 22,000 miles above Earth.
The envisioned tracking system will see smaller satellites operate in more diverse orbits, allowing the U.S. military to track hypersonics more effectively, C4ISRNET reported Wednesday.
Gen. Chance Saltzman, the chief of space operations and a 2023 Wash100 winner, said during the March 15 McAleese & Associates conference that the funding will allow the service to shift to more resilient and more effective deterrence architectures. Saltzman, who spoke at the Potomac Officers Club's Multi-Domain Battle Forum in November 2018, shared that enhanced capabilities will keep the United States ahead of adversarial hypersonic threats.
If Congress approves the budget request, $10.9 billion will support a fleet of low-Earth orbit satellites, dubbed the "Tracking Layer," that the Space Development Agency is working on. Over $4 billion will go towards the tracker's medium-Earth orbit satellite constellation, and $2.8 billion will be allocated for associated ground systems.
Category: Speaker News
Tags: budget C4ISRNET Chance Saltzman hypersonics missile tracking satellite Resilient Missile Warning Missile Tracking Speaker News US Space Force