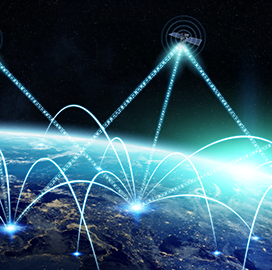 Situational awareness
enhancements
US Space Force Seeks Over $1.2B for Space-Based Target-Tracking Project
The U.S. Space Force is seeking a five-year budget worth more than $1.24 billion for a space-based target tracking project.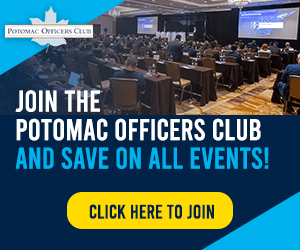 According to fiscal year 2024 budget documents, the funding will be for a satellite-based tracking project, dubbed "Long Range Kill Chains," that would identify and monitor moving targets. The envisioned solution would replace the E-8C Joint Surveillance Target Attack Radar System aircraft, which are set to retire by the end of 2024.
The Space Force worked with the intelligence community to create a target-tracking system that better integrates air- and space-based systems, C4ISRNET reported.
Speaking at a McAleese & Associates conference on March 15, Air Force Secretary and Wash100 winner Frank Kendall shared that the Space Force's work with the IC has transformed how the Department of Defense does ground moving target indicator missions. Kendall, who will speak at the Potomac Officers Club's 2023 Air Force Summit on July 18, added that the Space Force will work with other stakeholders to make GMTI more efficient in meeting operational and intelligence needs.
According to the budget documents, the Space Force requested $243 million for Long Range Kill Chains for fiscal 2024 and $1 billion for the project through fiscal 2028.
The U.S. Air Force also tasked its scientific advisory board to determine how many GMTI satellites are needed, what risks space-based target tracking poses and if sensor capabilities would be viable.
Category: Speaker News
Tags: budget request C4ISRNET Frank Kendall ground moving target indicator Long Range Kill Chains situational awareness Speaker News US Space Force