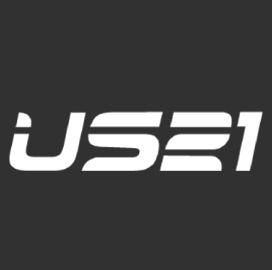 US21
US21 Secures Spot on $950M Air Force Special Warfare Equipment Support Contract
US21 has been selected as one of the contractors for the 10-year, $950M multiple-award, indefinite-delivery/indefinite-quantity contract to provide equipment, training and product support services to roughly 3.5K Air Force Special Warfare operators. 
Contract work covers support for five mission areas, one of which involves providing capabilities supporting tactical zones of actions like drop zones and fixed-and rotary-wing landing zones. Contractors for the IDIQ are expected to deliver assault zone capabilities, including airfield geometrics and control equipment, survey equipment for data collection and analysis, as well as assessment services to evaluate runway surface distress, US21 said Thursday. 
The IDIQ also calls for firing-related equipment that would enable close air support coordination of surface-based and air-to-surface fires, communications architecture, weapons data, digital fire support, and target designation and marking.
Weather is another key mission area that would receive support under the IDIQ. Capabilities provided for the contract are expected to help operators collect, analyze, tailor, and report critical meteorological and oceanographic information. Targeted weather capabilities include vertical atmospheric data collection, portable environmental observation and unattended ground-based remote weather collection.
In addition, contractors will be tasked with providing para-rescue men with personnel recovery equipment that would facilitate PR information management, survivor tracking, environmental condition analysis and mass casualty management.  
The final set of capabilities to be delivered under the IDIQ are intended for supporting common mission sets and career fields. Such capabilities would enable enhanced training, infiltration/exfiltration, geo-locating and range finding, friendly force detection and visual augmentation. 
Ben Saleh, vice president and chief operating officer of US21, said the company is well-positioned to provide rapid response solutions in support of warfighters owing to its decades-long experience as a prime and subcontractor on many of the government's key programs worldwide. 
Work for the Air Force Special Warfare IDIQ will be performed at various U.S. locations through June 2030.
Category: Contract Vehicles
Tags: Ben Saleh Contract Vehicles IDIQ multiple-award contract Special Warfare Procurement Supply Chain Management SW-MAC U.S. Air Force US21