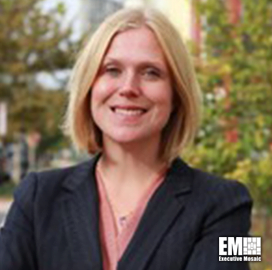 Lauren Knausenberger
Deputy CIO
USAF
USAF Elevates Lauren Knausenberger to Deputy CIO
The U.S. Air Force has promoted Lauren Knausenberger to deputy chief information officer to lead the agency's enterprise IT policy and management office. She succeeded Bill Marion, who retired as deputy CIO in April.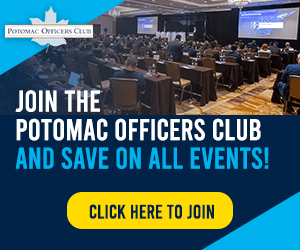 Lt. Gen. Christopher Weggeman, deputy commander for Air Combat Command, made the announcement at the virtual Air Force IT and Cyberpower event on Aug. 27, Fedscoop said Thursday. 
He said Knausenberger is a leader focused on people and talent. "Lauren's a digital superhero, and her powers of innovation and digital transformation are unmatched," Weggeman said.
The agency's undersecretary is the budgetary authority and holds the CIO designation. However, in her current role, she will head the SAF/CN office and the department's goal for enterprise IT, cybersecurity and digital transformation.
Knausenberger said the past three years in the Air Force have been a milestone for her career. She assumed her present role following a more than one-year stint as a chief transformation officer. Knausenberger started in the agency as a director for cyberspace innovation in June 2017, serving in the position for two years.  
She added that to keep her reputation as a change agent, she will continue to drive transformation and innovation within the organization while taking calculated risks. Knausenberger stressed that she will work closely with the men and women of the Air Force to expand the digital workforce through Digital U, enhance user experience and eliminate manual processes. 
Knausenberger said her team is committed to serving the digital requirements of the airmen. "You joined the Air Force to make a difference and to bring the best of what you can contribute to this incredible mission — and everything we deliver will be focused on empowering you to best serve that mission, because you're the ones that are out there fighting." she said. 
She pointed out that the military service is lagging behind rival nations in technology by at least 10 years. "Our adversaries are investing heavily in technology and talent, and IT is the foundation of everything that we do, from business systems to classified warfighting networks to air platforms. And what we do now will determine whether we lead as a military and as a nation, especially with regard to rapidly enabling AI and leveraging machine-driven insights."
Category: Partnerships and Executive Moves
Tags: Bill Marion Christopher Weggeman CIO cybersecurity digital transformation enterprise IT FedScoop Lauren Knausenberger Partnerships and Executive Moves U.S. Air Force