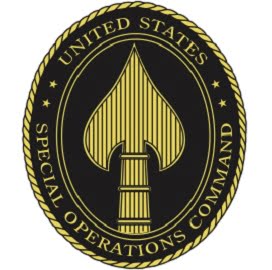 USSOCOM Seeking Sources for Library Management System Cloud-Based Software Program
The U.S. Special Operations Command has issued a solicitation notice in search of sources capable of providing a subscription service of a library management system cloud-based software program that would support the Theatre Special Operations Command and Joint Special Operations University patrons.
According to the USSOCOM, the requested cloud-based program must grant librarians access to the LMS without having to download additional software to their government computers. The program is also envisioned to feature functions for tracking and storing items and patron records, as well as for checking out books, placing holds and adding items and patrons to the system, MeriTalk reported Thursday.
As further outlined in the notice posted on the System for Award Management website, the program must provide search functions for users and staff users, in addition to having remote support services for five concurrent staff users and modules that allow acquisitions, cataloging, indexing, reference tracking and interlibrary loans. Finally, the USSOCOM wants the program to accommodate an unlimited number of web online public access catalog users.
The combatant command is looking to invest $41.5M on the requested cloud-based software.
Within two weeks of the contract award, the winning contractor is expected to complete the system integration and the training of staff librarians to help them understand the platform layout, the OPAC's interaction with the LMS, as well as other software, databases and ebook platforms.
Interested contractors have until May 11 to submit their proposals for the requirement. 
Category: Future Trends
Tags: cloud Future Trends Internet Protocol Joint Special Operations University JSOU Library Management system LMS MeriTalk OPAC Secure Socket Layer software Theatre Special Operations Command TSOC United States Special Operations Command USSOCOM Web Online Public Access Catalogue