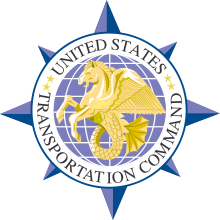 USTRANSCOM Highlights Cyber Threats as Prime Concern
The U.S. Transportation Command has highlighted cybersecurity as a critical concern even with enterprise-wide improvements in the Department of Defense's cyber posture. Commander Gen. Stephen Lyons said that his organization relies on contract language-based resiliency to protect its contractors from advanced persistent threats, Fifth Domain reported Tuesday.
Lyon's organization is cautious of cyber threats because of its reliance on hundreds of commercial companies to transport people and resources. The commander described cyber vulnerabilities as the "most consequential to the mobility enterprise."
The Pentagon meanwhile released the Cybersecurity Maturity Model Certification, which is a framework that fairly measures the cybersecurity strength of big and small contractors.
Category: Popular Voices
Tags: cyber hygiene cybersecurity Cybersecurity Model Certification Department of Defense DoD Fifth Domain Pentagon Popular Voices Senate Armed Services Committee Stephen Lyons U.S. Transportation Command