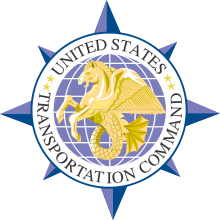 USTRANSCOM Seeking Sources to Maintain Applications in AWS CSOs
The U.S. Transportation Command is seeking sources capable of utilizing and maintaining a number of software applications in an Amazon Web Services cloud service offering.
As indicated in a request for information notice, the requirement is for a task order aimed at obtaining a secure, flexible, efficient and cost-effective CSO that enables automation/scaling of infrastructure, application resources, IT capabilities, or services to meet evolving applications and user demands. The RFI also specified that the winning source must provide a solution that features "CSP Management Dashboard, third party management tools, application programming interfaces level access to CSP services, and the ability to provision CSO infrastructure," Fedscoop reported Monday.
Interested sources have until May 7 to submit their responses.
The RFI comes as USTRANSCOM extended its cloud service partnership with AWS, which began in 2018 under the terms of a sole-source $13.9M contract. The combatant command is looking to re-employ the services of AWS to host information and applications, including classified data, for at least the next few years due to ongoing delays associated with the Joint Enterprise Defense Infrastructure contract, which was supposed to fill its need for commercial cloud services.
The cloud service provider is set to receive a potential three-year, $25M contract with USTRANSCOM, effectively extending its existing cloud contract scheduled for expiry at the end of July.
 
Category: Future Trends
Tags: Amazon Web Services AWS cloud Department of Defense FedScoop Future Trends request for information RFI U.S. Transportation Command