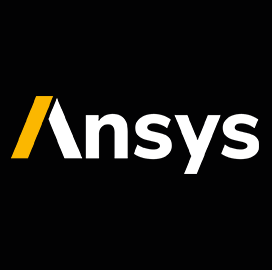 Ansys
UTA, Ansys Partner to Advance Hypersonic Vehicle Testing
The University of Texas at Arlington and engineering simulation company Ansys have partnered to develop a method for validating system models in the government's current and upcoming hypersonic vehicles. 
Their new workflow is being designed to expedite certification simulation software codes, decrease hypersonic development costs and increase engineering productivity, according to Ansys. 
"Testing and validating physics-based component models within a wind tunnel that operates at hypersonic speeds and temperatures delivers a major technological advantage for our mutual customers, driving faster development of cost-effective solutions," said Luca Maddalena, director of UTA's Aerodynamics Research Center.
Maddalena added that Ansys' software codes will also support research in aerothermodynamics, scramjet propulsion and ablation, among other efforts.
Ansys Chief Technology Officer Prith Banerjee highlighted the government's demand for a significant cut-down in the time to market hypersonic technologies, which he said presents major challenges on the engineering side. 
"By working closely with one of the top universities in hypersonics research, our combined capabilities will shift the paradigm away from expensive and lengthy physical prototype testing to significantly advance the development of current and future hypersonic vehicles," Banerjee said.
The Department of Defense and NASA have prioritized the development of hypersonic vehicles but have found their test-flight costs unsustainable.
Ansys said its physics engine can allow hypersonics researchers to save hundreds of millions of dollars in testing costs by allowing them to simulate hypersonic systems. 
After using Ansys' physics model, UTA engineers can verify the code's accuracy by recreating the conditions in the university's own arc jet hypersonic wind tunnel, which is the only structure of its kind yet. 
Category: Popular Voices
Tags: Ansys Department of Defense development costs engineering hypersonic hypersonic wind tunnel Luca Maddalena NASA partnership physics engine Popular Voices Prith Banerjee simulation software code time to market university University of Texas at Arlington wind tunnel