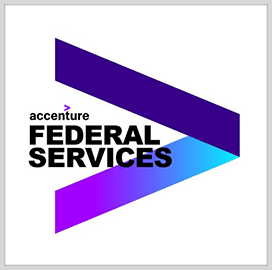 VA Awards AFS $96M Task to Modernize Service Management, IT Capabilities
The Department of Veterans Affairs has awarded Accenture Federal Services a $96M task order to modernize the agency's enterprise service management and information technology capabilities.  
Under the five-year contract awarded by VA's Service Management Office, AFS shall introduce advanced technologies that would change how employees work.
"We will use human-centered design thinking methods to put the veteran, clinician and VA employees at the center of how services are designed and created," said Shawn Roman, the managing director for AFS' VA business.
AFS shall install manual workflow automation, artificial intelligence and machine learning capabilities to increase visibility into the health of mission-critical information technology infrastructure, the company said Tuesday.
VA will switch to using ServiceNow as its primary platform for business process automation and service transformations. 
The platform will be used in the VA Central Office, Veterans Health Administration, Veterans Benefits Administration, National Cemetery Administration and other VA offices.
VA's site management organization will leverage ServiceNow to minimize work disruptions by enabling self-service password capabilities for its employees. 
The agency will also improve its coronavirus response by tracking mobile network equipment for clinicians for enhanced connectivity and by distributing laptops to teleworking employees.
VA announced plans to enhance AI chatbots to improve self-help capabilities and to deliver better services and solutions to end-users.
AFS, a subsidiary of Accenture, is an IT and services company based in Arlington, Virginia. It serves customers from defense, intelligence, public safety, civilian and military health organizations.
Category: Contract Vehicles
Tags: Accenture Accenture Federal Services applied intelligence Contract Vehicles information technology machine learning Service Management Office ServiceNow Shawn Roman Veterans Benefits Administration Veterans Health Administration