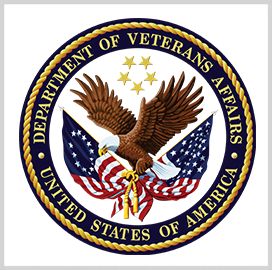 VA
VA Posts RFI for Cybersecurity Audit Services
The Department of Veterans Affairs' Financial Services Center has a requirement for cybersecurity audit services for its shared services program. The program manages accounting and financial services for VA and, for a fee, for other federal agencies.
VA's request for information is expected to cover FSC's whole information technology system as part of the program's authority to operate, Nextgov reported. 
"The contractor shall provide a gap analysis on which cybersecurity tools, processes, and controls the government should employ and provide recommendations of methods to improve visibility as well as incident response time following VA best practices," the RFI read. 
According to FSC IT officials, the audit will include the analysis of three areas: VA's compliance with federal statutes and mandates; its adaptation of processes in support of compliance analytics requirements; and the agency's alignment to federal frameworks, compliance tools and government processes. 
The winning vendor will be expected to file an initial assessment report 45 days after the award, weekly reports, a monthly program management report and a final assessment report.
FSC said it does not expect the solicitation to be a full and open competition. VA plans to award the deal through its Transformation Twenty-One Total Technology Next Generation contract vehicle. 
T4NG is an enterprise contract vehicle that covers a wide range of IT and health IT services, including program management, strategic planning, systems and software engineering, enterprise networks, cybersecurity, operations and maintenance. 
Interested contractors may submit their responses no later than Aug. 11. The said it plans to award an indefinite-delivery/indefinite-quantity contract using fair opportunity procedures in accordance with the Federal Acquisition Regulation.
Category: Future Trends
Tags: compliance cybersecurity Department of Veterans Affairs engineering enterprise network FAR financial service Financial Services Center Future Trends health IT IT systems Nextgov request for information RFI VA