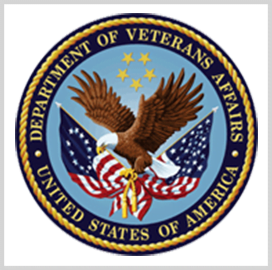 Department of Veterans
Affairs
VA Reform Bill Could Increase Scrutiny Over Agency-Sponsored IT Projects
The Senate-approved Department of Veterans Affairs Information Technology Reform Act of 2019 promises enhanced congressional oversight on the agency's information technology projects.
Specifically, the proposed legislation would mandate the VA to provide more information to Congress on IT projects worth over $25M. Language in the bill also facilitates the establishment of oversight mechanisms to monitor the agency's transition to the cloud and authorize the chief information officer to implement cost-saving measures relative to cloud migration, Fedscoop reported Tuesday. 
Among other things, the reform bill would require the VA to reduce its legacy data centers in compliance with the Data Center Optimization Initiative. Further compliance with the federal-wide plan is hoped to help boost the VA's grade in the Federal Information Technology Acquisition Reform Act scorecard. Results from the FITARA 10.0 Scorecard revealed that the agency saw declining IT acquisition management, as its score dropped from B+ to C+.
Once passed into law, the bill would also codify IT recommendations from the Government Accountability Office, including empowering the VA CIO to come up with strategic IT plans, which will be reviewed by the comptroller general of the U.S.  
One of the proponents of the bill, Sen. John Tester, D-Mont., who is also a ranking member of the Senate Veterans' Affairs committee, stressed the importance of addressing problems with the VA's IT systems, which hinder veterans from accessing their benefits.
The bill was approved by members of the Senate on July 31. It has no companion bill in the House. 
Category: Future Trends
Tags: cloud migration Department of Veterans Affairs FedScoop Future Trends Information Technology Reform Act IT IT systems Senate VA