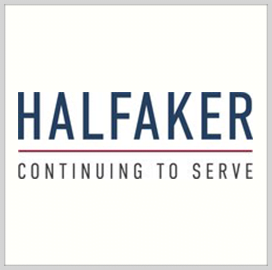 VA Taps Halfaker to Work on ESIP Systems
Halfaker and Associates will work on the Department of Veterans Affairs' Enterprise Services Integrated Platform Systems under a five-year, $189M task order.
According to Halfaker President and CEO Dawn Halfaker, the company will support VA by expanding on previously developed solutions and aligning enterprise product management across the ESIP portfolio. ESIP will consolidate and coordinate enterprise service offerings across existing systems to enable Veterans to access and manage their information more efficiently and intuitively, Halfaker said.
ESIP will use a scalable Agile delivery model to manage VA's Enterprise Services product lines. The solution will increase the visibility and accessibility of Veteran data and services and make it simple for both veterans and VA service providers to find, identify, and access Veteran data and services.
Category: Contract Vehicles
Tags: contract award Contract Vehicles Dawn Halfaker ESIP Halfaker and Associates VA Enterprise Services Integrated Platform Systems Task Veteran data and services Veterans Affairs