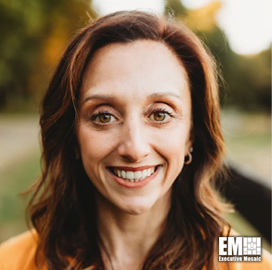 Valerie Vasquez,
Director,
SandboxAQ
Valerie Vasquez, Director of Government Affairs at SandboxAQ
Valerie Vasquez, a new Potomac Officers Club all-access elite member, is the director of government affairs at SandboxAQ. She joined the enterprise software-as-a-service company in January, bringing over 18 years of experience leading complex organizations and building teams, relationships and partnerships across the U.S. government, Congress, defense industry and partner nations. She is also the CEO of TSFD Solutions, which she founded early in 2022, according to her LinkedIn profile.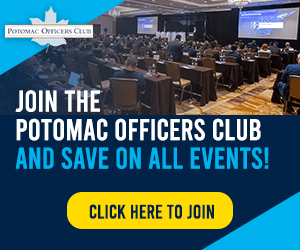 Vasquez has been serving as a part-time foreign affairs officer in the U.S. Air Force Reserve since September 2005. She directed the execution of foreign military sales worth over $2 billion for Afghanistan and Central Asia and revitalized the security cooperation between the U.S. and Kyrgyzstan to upgrade infrastructure for air traffic control visibility and safety.
Vasquez was previously a weapons system policy analyst at the Defense Security Cooperation Agency. At DSCA, she spearheaded an effort to create a whole-of-government approach that transformed $70 billion in sales of common enterprise data into actionable insights and led an interagency team to develop innovative export solutions for the sale of new, unique defense capabilities to partners and allies.
The executive also held various positions in the U.S. Air Force, including foreign disclosure officer, logistics management specialist and logistics readiness staff officer.
Her more than 18-year career also included time spent as a program administrator at Science Applications International Corp. and as an intelligence officer at the DIA Operations Center.
Vasquez holds a bachelor's degree in international studies from the University of South Florida and a master's degree in international relations from the University of Oklahoma.
Category: Executive Profiles
Tags: director of government affairs Executive Profiles LinkedIn SandboxAQ Valerie Vasquez