Vectrus Systems
Vectrus Subsidiary Lands $196M Contract for Navy Base Support Services
Vectrus Systems Corporation has received a five-year $196M contract from the U.S. Navy to continue to provide base operations support services at Naval Station Guantanamo Bay in Cuba.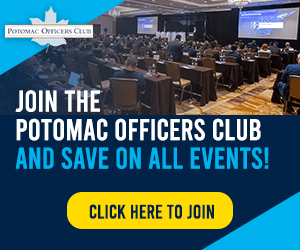 The firm-fixed-price transaction indicates that the Vectrus subsidiary will deliver various services including family housing, facility management facility investment, custodial, pest control integrated solid waste management.
The deal, which extends through November 2025 with all option periods, also calls for the company to provide grounds maintenance and landscaping services, utility management, electrical, wastewater, water, and base support vehicles and equipment. 
Chuck Prow, Vectrus president and CEO, said the company will continue to provide the Navy at NSGB with converged infrastructure and facility management services under a new long-term contract. 
"We believe our prior investment into the original two-year outcome-based contract positioned Vectrus well for the recompete and will ultimately lead to even better client outcomes over the new five-year period of performance," he said.
Prow, a 2020 Wash100 winner and a Potomac Officers Club member, added that the original two-year contract in late 2018 was an important award as it started the company's growth campaign in the Navy. 
Since then, Vectrus has secured several awards, including a $210M eight-year contract to deliver base operation support to Isa Air Base in Bahrain, a $45M, eight-year deal to support the Navy's Aegis Ashore Missile Defense Facility in Romania and two more transactions estimated at $350M via a new joint venture, according to Prow.  
"Additionally, Vectrus continues to leverage its legacy in protecting ships' communications and earlier this year was awarded a small but strategically important operational technology contract to provide electromagnetic effects engineering. Overall, Vectrus has been successful in expanding its Navy footprint in our key geographies and we look forward to further growth and opportunity with this client," he said. 
Headquartered in Colorado Springs, Colorado, Vectrus has more than 7,000 employees and 148 locations in 26 countries.
Category: Member News
Tags: base operation support Chuck Prow contract award facility management firm-fixed-price contract Member News Naval Station Guantanamo Bay Potomac Officers Club U.S. Navy Vectrus