Emergency response
Verizon Secures $448M VA Communications Support Contract
The Department of Veterans Affairs has awarded Verizon Public Sector a nine-year, $448.3 million contract to procure mobile devices and mission-critical communications support for the agency's missions such as disaster recovery.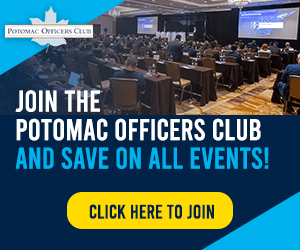 According to Verizon Public Sector Senior Vice President Maggie Hallbach, a 4×24 member and a 2023 Wash100 winner, her company has a long-standing partnership with the VA through which Verizon performed work for the agency, including connecting the first fully 5G hospital at the VA facility in Palo Alto and the VA Video Connect telehealth service, RCR Wireless News reported.
The products and services acquired through the contract will be supplied to community-based outpatient clinics and field and program offices. As part of the contract, Verizon will support VA in enabling wider adoption of mobile edge compute and software-defined wide-area networks technology and achieving its other network objectives.
The company will also provide VA emergency response personnel with access to Verizon Frontline and deployable communication assets, including the Tactical Humanitarian Operations Response vehicle, a mobile response command center compatible with Verizon's 5G network and MEC.
Category: Member News
Tags: Department of Veterans Affairs Maggie Hallbach Member News RCR Wireless News Verizon Public Sector