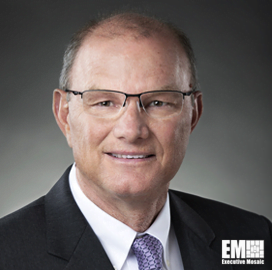 Bill Beard
Vertex Names Bill Beard SVP of Corporate Operations, Strategy
Vertex Aerospace has announced the appointment of Bill Beard, a 40-year veteran of the aerospace and defense industry, as the company's new senior vice president of corporate operations and strategy.
As SVP, Beard is now responsible for overseeing Vertex's strategic growth and for providing leadership to its corporate business operation functions.
"Bill's diverse and wide range of experience in the aerospace and defense industry have delivered a record of success at every level, from apprentice technician to corporate executive," said Vertex CEO and President John Boyington. 
According to Boyington, Beard's portfolio and leadership will be key in advancing Vertex in the mid-level aftermarket aerospace market, which he said is focused on continuous improvement and innovation.
Beard first joined Vertex in 2007 when he was its vice president of operations. He later provided consulting services to the company from 2016 to 2019. 
In September 2019, he served as Vertex's interim senior VP of corporate business operations and business development.
Vertex highlighted Beard's history of success in the fields of aircraft maintenance, modifications, systems integration, aerospace manufacturing and contract logistics support services. 
Beard retired from the Navy as a master chief petty officer after 20 years of service in naval aviation. He boasts a record of over 4K flight hours in a range of intelligence, surveillance and reconnaissance aircraft as well as special mission aircraft.
"I am extremely fortunate to have developed a long-term relationship with Vertex and am honored to continue building upon that. Driving company growth while creating more operational efficiencies will be my main priority to ensure we continue offering customers high-quality, affordable readiness," Beard said. 
Vertex is a provider mid-level aerospace capabilities and solutions to government and commercial customers.
Category: Partnerships and Executive Moves
Tags: aerospace and defense. aftermarket aerospace manufacturing aircraft maintenance Bill Beard contract logistics John Boyington master chief petty officer mid-level aerospace modifications naval aviation Partnerships and Executive Moves U.S. Navy Vertex Aerospace