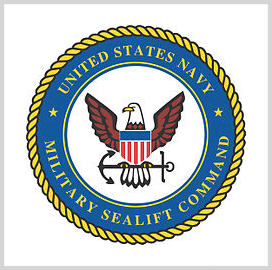 Viasat, Data Link Solutions Earn Spots on Navy's $999M MIDS JTRS Contract
Viasat and Data Link Solutions are set to provide services in support of the Navy's Multifunctional Information Distribution System Joint Tactical Radio Systems terminals under the terms of a $998.8M indefinite-delivery/indefinite-quantity contract. Work for the contract, which will extend through May 2025, mainly involves MIDS JTRS production, retrofits, development and sustainment.
Throughout the period of contract performance, Viasat and Data Link Solutions will sustain and update the MIDS JTRS terminals for future growth, including JTRS advanced networking waveforms such as the multifunction advanced data link, intra-flight data link and other advanced networking waveforms, the Department of Defense announced.
Work will be performed in Carlsbad, California; Cedar Rapids, Iowa; and Wayne, New Jersey.
Designed as a line-of-sight radio system, the MIDS JTRS facilitates the transmission of broadband, jam-resistant, secure data and voice across a variety of air, sea and ground platforms. As it stands, there are three MIDS JTRS terminal variants, namely the concurrent multi-netting-4, the tactical targeting network technology and the F-22 variant.
About $48.2M will be obligated on the first delivery order, enough to meet the minimum order requirement. In addition, a slew of funding, including fiscal 2020 aircraft procurement funds from the Navy and the Air Force amounting to over $20M, will be obligated at the time of award, none of which will expire at the end of the fiscal year. Procurement funds from the Navy, Air Force and the entire defense enterprise amounting to about $4.3M will also be obligated at the time of award and will remain usable throughout the fiscal year.
The Naval Information Warfare System Command in San Diego, California, is the contracting authority.
Category: Contract Vehicles
Tags: BAE Collins Aerospace contract award Contract Vehicles Data Link Solutions Defense.gov Department of Defense IDIQ Joint Tactical Radio Systems JTRS terminal MIDS Multifunctional Information Distribution System NATO Tactical Targeting Network Technology U.S. Navy Viasat