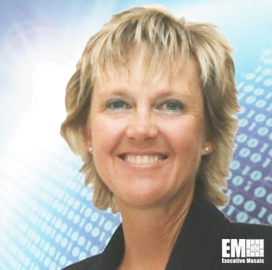 Vickie Woodard
VP of Strategic Growth
USfalcon
Vickie Woodard, VP of Strategic Growth at USfalcon
Vickie Woodard serves as the vice president of strategic growth at USfalcon, a professional services company that serves defense and federal government customers. 
The company has been recognized as one of the fastest-growing privately held companies in the United States. USfalcon boasts capabilities in aviation support, space and cyber, technology solutions, human capital management and strategy and business operations.
Woodard is a business development professional who specializes in intelligence analysis, government, operational planning and organizational leadership, among others, according to her LinkedIn profile.
Prior to joining USfalcon as VP of business development in September 2019, Woodard held the same role at Alion Science and Technology. 
The Virginia-based company has more than 80 years of innovation experience in naval architecture and marine engineering; systems analysis, design and engineering and modeling, simulation, training and analysis.
Woodard spent nearly three years as director of business development at premier government contracting company Leidos.
Her other past credits include VP of business development at Reef systems, senior VP at CyberSpace Operations Consulting and senior capture manager at Northrop Grumman.
She spent the first 26 years of her professional career as an intelligence officer for the Air Force, having been assigned to flying training deployment. She led the establishment of the 65th Electronic Warfare Air Division at the Sembach municipality in Germany.
Woodard earned a bachelor's degree in Russian and East European studies from Kent State University and a master's degree in international relations from Troy University. 
Category: Executive Profiles
Tags: Alion business development engineering Executive Profiles Kent State University LinkedIn Northrop Grumman professional services strategic growth Troy University USfalcon Vickie Woodard