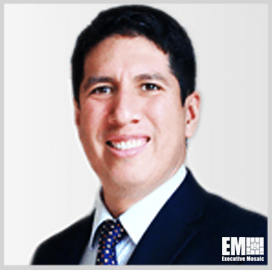 Victor Wither
VP of Proposals
NetImpact Strategies
Victor Wither, VP of Proposals at NetImpact Strategies
Victor Wither serves as the vice president of proposals at NetImpact Strategies, a provider of information technology and management consulting services for federal customers.
The company said it has capabilities in IT modernization, business transformation, analytics, robotic process automation, cloud transition and program and project management.
As VP of proposals, Wither is responsible for expanding the proposal team and providing capture and proposal expertise across all lines of business, NetImpact Strategies said.
Wither is also in charge of the business operations team, providing leadership in competitive proposals, task order bids and market oversight, according to the company.
NetImpact Strategies said Wither has more than 20 years of experience in proposal management, business development and corporate communications.
Before joining NetImpact Strategies in March 2020, Wither served as the VP of proposal operations at Cognosante, an IT and professional services company specializing in health care.
He previously spent two years as senior proposal operations manager at Telos, according to his LinkedIn profile. Telos is an IT and cybersecurity company headquartered in Ashburn, Virginia.
Wither spent nearly two years in leadership roles at Acentia, an IT company that was acquired by Maximus in April 2015. Acentia said it provides technology and management solutions to federal government customers in the health, civilian and defense markets.
Prior to working at Acentia, Wither served as senior manager of proposal coordination and production services at QinetiQ's North American business.
He also held managerial roles at NCI Information Systems, Bold Charter Desk Publishing, IBM Global Services and Merrill Lynch, he said in his LinkedIn profile.
Before he entered the corporate world, Wither served for eight years in the Naval Reserve's construction battalion, according to NetImpact Strategies.
Category: Executive Profiles
Tags: Acentia automation cloud Cognosante Executive Profiles federal IBM information technology IT LinkedIn MAXIMUS MAXIMUS Federal Merrill Lynch Navy NCI Information Systems NetImpact Strategies proposals RPA vice president Victor Wither