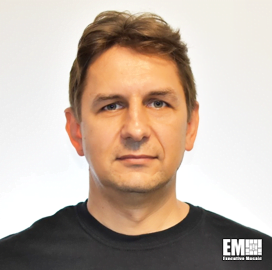 Viktar Zherdetski,
Chief Technology Officer,
Anika Systems
Viktar Zherdetski, Chief Technology Officer at Anika Systems
Viktar Zherdetski is the chief technology officer at Anika Systems and is a Potomac Officers Club member. He is also a vice president of the company.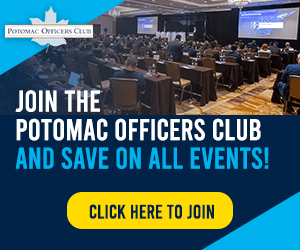 Zherdetski has decades of experience in solutions development and provision of architectural guidance and advisory services to government agencies. He has an extensive background in cloud and software architecture, automation, application development and system administration.
At Anika, Zherdetski develops technical vision and strategy, establishes and leads cloud centers of excellence and user communities and provides architectural and technical support for programs and projects.
He has been with the company since August 2021, according to his LinkedIn profile.
The industry veteran was the director of cloud-native solutions at Science Applications International Corp. from March 2020 to July 2021. In this position, he led the development of cloud-based service capabilities and provided guidance to government agencies that use cloud solutions.
He was also a senior lead engineer and solution architect at Booz Allen Hamilton from 2016 to 2018. In this position, he oversaw multiple cloud and digital innovation initiatives and provided technical reviews for various proposals.
The other leadership positions that Zherdetski has held include director of software development at InfoPro Systems and cloud solutions director and executive architect at IT company Unisys.
Zherdetski holds a master's degree in computer science from the Belarusian National Technical University.
Anika Systems offers data and analytics, automation, application development, IT modernization and cloud engineering to federal government clients. It is headquartered in Leesburg, Virginia.
Category: Executive Profiles
Tags: Anika Systems Booz Allen Hamilton Executive Profiles LinkedIn Science Applications International Corp. technological leadership Unisys Viktar Zherdetski