Satellite launch
Virgin Orbit Launches 7 Science Satellites for US Space Force
Virgin Orbit founder Richard Branson on Friday confirmed the success of his company's fourth consecutive satellite launch mission. The mission carried seven satellites into low-Earth orbit on behalf of the U.S. Space Force to facilitate the experiments of multiple government agencies concerning spacecraft technologies, new approaches for satellite applications and Earth atmospheric science, Virgin Orbit said Saturday.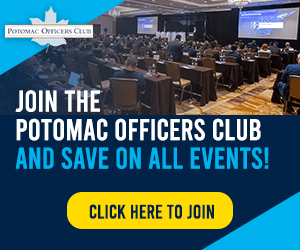 In a statement, Virgin Orbit said the mission, codenamed "Straight Up," marked the successful delivery into orbit of its 33rd satellite. The company added that the USSF procured its launch services under the Rocket Systems Launch Program, with payloads provided by the Department of Defense's Space Test Program.
The latest launch saw the use of Virgin Orbit's LauncherOne rocket, which conducted its first-ever evening take-off from a bare concrete pad and a runway at the Mojave Air and Space Port in California. The payload was delivered to an orbit approximately 500 kilometers above the Earth's surface.
It was also explained that the contract to launch the seven satellites was awarded to the company in April 2020 by the Space Force as a three-launch deal. The company said that two more launches remain in the contract.
For his part, Mark Baird, president of Virgin Orbit National System and former Potomac Officers Club speaker, said that members of his organization are "intensely focused" on accelerating the operationalization of the LauncherOne system to ensure that they remain key partners of the USSF.
Category: Speaker News
Tags: Department of Defense LauncherOne Mark Baird Richard Branson satellite launch Speaker News US Space Force Virgin Orbit