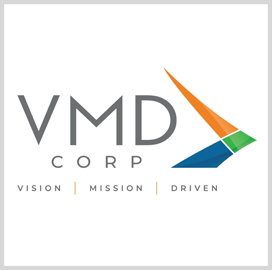 VMD Wins Spot on GSA Highly Adaptive Cybersecurity Services Special Item Number Contract
VMD has secured a spot on the General Services Administration's Highly Adaptive Cybersecurity Services Special Item Number contract, making it eligible to compete for cybersecurity services under the agency's IT Schedule 70.
The company passed the GSA's technical evaluation for the HACS SIN's key sub-categories, such as high-value asset assessments, risk and vulnerability assessment, cyber hunt, incident response and penetration testing.
The HACS SIN provides federal agencies access to pre-vetted cybersecurity vendors that offer services aimed at expanding agencies' capacity to test their high-priority information technology systems, rapidly addressing potential vulnerabilities and preemptively stopping cyber attackers from impacting agency networks, VMD said.
Additionally, HACS SIN accelerates ordering and deployment of services and reduces open market ordering and contract duplication, the GSA website outlined. Specifically, the HASC SIN covers assessment services needed for systems deemed as high-value assets, security architecture review, systems security engineering, the seven-step risk management framework and security operations center services.
Anthony Salvi, VMD's chief operating officer, sees the contract award as an opportunity for the company to provide cybersecurity services to a larger number of federal customers. According to VMD, a larger percentage of the government's cybersecurity requirements is expected to be procured through the vehicle within the next five years.
"This win builds on our growth and expansion in a broad array of cyber engagements supporting civilian and defense customers," Salvi added.
Since its establishment in 2002, VMD has been offering IT and homeland defense services to the federal government. The company specializes in cybersecurity, digital infrastructure, agile engineering and homeland defense.
Category: Future Trends
Tags: Anthony Salvi contract award cybersecurity Future Trends General Services Administration GSA IT Schedule 70 HACS Highly Adaptive Cybersecurity Services Multiple Award Schedule SIN Special Item Number VMD