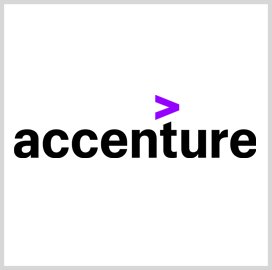 Vodacom Taps Accenture for Cloud, Security, Analytics
Accenture has partnered with Vodacom Business to expand the mobile operator's digital transformation smart services through cloud, security and analytics capabilities. Vodacom said it wants to offer its solutions "based on deep industry value chain knowledge."
Both companies said the ability to market components in the digital world has become more critical in the evolving business landscape, ITWeb reported. 
"The aim is to create an industry-specific approach for our clients that will enhance their business through digitalization. Teaming up with Accenture will fuel innovation and help solve our diverse clients' critical problems at speed and scale," said Vodacom Chief Operating Officer Nadya Bhettay. 
The partnership will also help deliver new technologies and innovative services to Vodacom's clients in their digital transformation efforts, Bhettay said.
Kirtan Sita, Accenture's technology managing director in Africa, highlighted the potential of information technology to deliver faster, more flexible and resilient capabilities. 
"Through the next-generation industry experience, leading technologies and our scalable delivery network, Accenture provides a powerful range of capabilities that can be tailored to complex customer needs throughout the digital transformation journey," Sita said.
The partnership was formed amid the growing need for digital services due to the coronavirus pandemic. 
Some experts said the coronavirus lockdown is the most significant stimulus that has ever driven and accelerated digital transformation in businesses.
Category: Partnerships and Executive Moves
Tags: Accenture cloud digital transformation ITWeb Kirtan Sita Nadya Bhettay Partnerships and Executive Moves security Vodacom