Photo by JHVEPhoto from Shutterstock.com
Tutor Perini Corporation is a top civil, building, and specialty construction firm based in Sylmar, California. Established in 1894, the company has worked on the most extensive infrastructures throughout North America, from tunnels and bridges to office towers and high-technology projects. Know the top Tutor Perini government contract awards here!
1. The Port Authority of New York and New Jersey's Newark Airport Terminal Contract, $1.4 Billion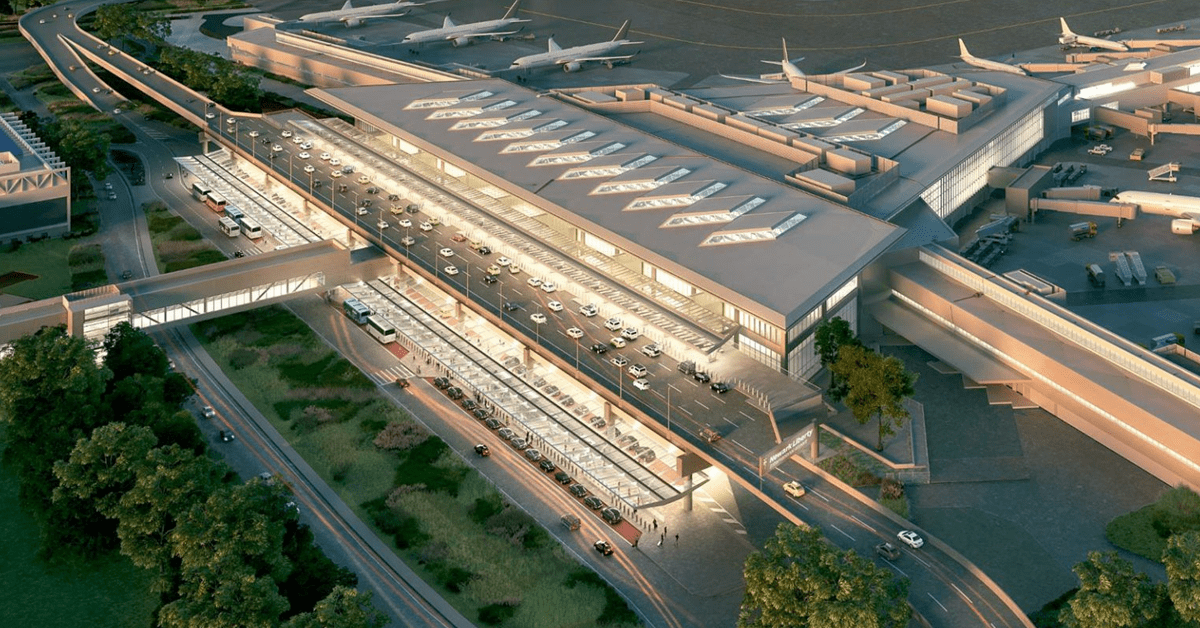 Image from jerseydigs.com
Year: 2018
Contracting activity: The Port Authority of New York and New Jersey
In February 2018, the Port Authority of New York and New Jersey selected Tutor Perini and Parsons Transportation Group's joint venture for The Terminal One Redevelopment Programme to design and construct a new domestic Terminal One at Newark Airport.
The agreement includes constructing a new one million square feet of area, which is 20% bigger than the one it is replacing, with 33 gates to improve passengers' convenience during travel. It also provided security, onboarding, infrastructure enhancements, more parking space, and a roadway network that accommodates up to 3000 cars.
The performance period started in 2018, with an expected completion date of 2022. After a series of delays, the Newark Airport Terminal opened in January 2023 with a total project cost of $2.7 billion.
2. Metropolitan Council's Southwest Light Rail Transit Project, $800 Million
Image from metrocouncil.org
Year: 2018
Contracting agency: Metropolitan Council
In November 2018, Tutor Perini's wholly-owned subsidiary, Lunda Construction, and C.S. Mccrossan Construction won an estimated $800 million contract award for the Metropolitan Council's Southwest Light Rail Transit project in Minneapolis. To date, this is one of Minnesota's most significant public infrastructure projects, connecting the southwestern suburb of Eden Prairie to downtown Minneapolis.
It created new job opportunities, relieved highway congestion, and provided easy transportation for Minnesotans. The project included a 14.5-mile extension of the METRO Green Line, the construction of new light rail infrastructure, 44 bridges, and 16 new light rail stations.
The performance period was expected to commence in December 2018, and passenger service would start by 2023.
3. Los Angeles County Metropolitan Transportation Authority's Contract for the Division 20 Portal Widening and Turnback Facility Project, $432 Million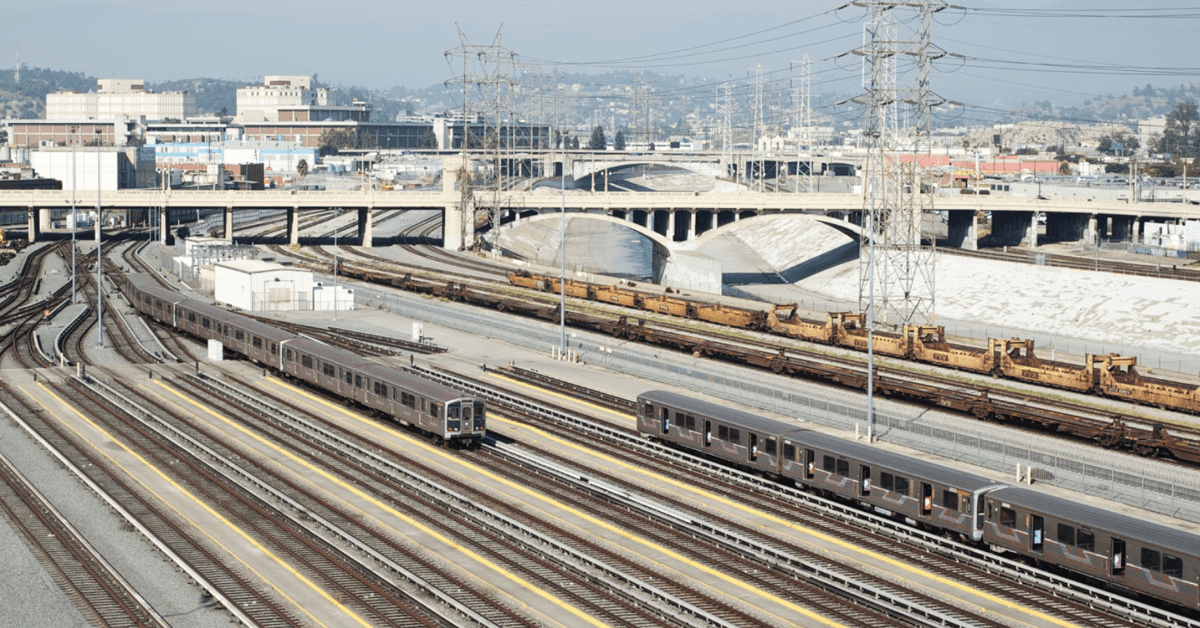 Image from la.urbanize.city
Year: 2020
Contracting activity: Los Angeles County Metropolitan Transportation Authority
In February 2020, Tutor Perini secured an estimated $432 million contract award from Los Angeles County Metropolitan Transportation Authority. The project scope includes civil improvements, including tunnel portal modification or demolition, new trackwork, a third rail, train control systems, new storage areas, and other facilities.
Improvements to the Division 20 Rail Yard within the Arts District in downtown Los Angeles were also a part of the plan to increase service levels on the Purple and Metro Red Lines.
4. U.S. Navy's Contracts in Guam Military Bases, $122 Million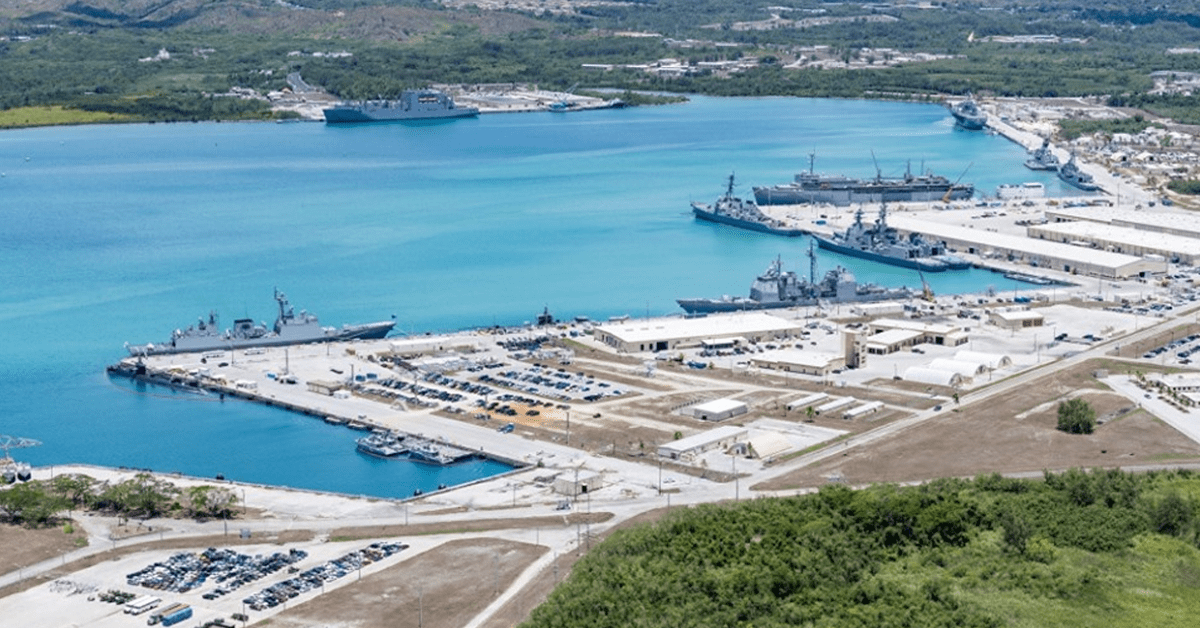 Image from pncguam.com
Year: 2022
Contracting activity: Naval Facilities Engineering Systems Command
In May 2022, Tutor Perini's two subsidiaries, Perini Management Services and Black Construction received two firm-fixed-price contracts with an estimated combined value of $122 million to work at the U.S. military location in Guam.
The first contract is worth $73 million to construct low-rise facilities for the 4th Marine Regiment at Naval Support Activity at the Marine Corps Base in Guam. The facilities built were the following:
An electronics-communications maintenance shop
Organic storage
An auto maintenance shop with a dispatch office
Four vehicle wash facilities
A company-level administrative space
Two vehicle grease racks
The joint venture will fulfill the second contract worth $48.9 million, which will be performing construction work at Andersen Air Force Base in Guam. It includes constructing a permanent aviation administrative building for the Marine Air Control Group Detachment, Marine Aircraft Group Headquarters, and air operations personnel.
The building will support Marine Corps aircraft and personnel on Andersen Air Force Base and Marine Corps Base Guam operations
Both contracts have an expected completion date of August 2024.
5. National Railroad Passenger Corporation's Amtrak Concrete Casing Contract, $133 Million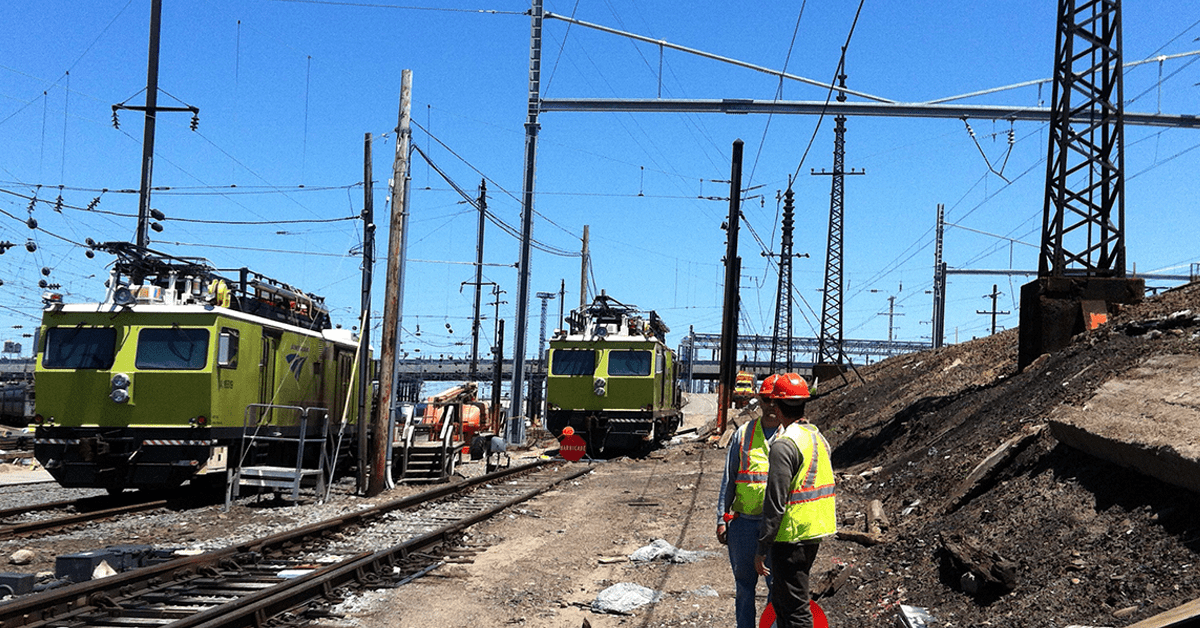 Image from liro.com
Contracting Activity: Federal Transit Administration
Contract duration: 1 year
In July 2013, the National Railroad Passenger Corporation awarded an estimated $133 million contract to Tutor Perini.
Amtrak's Gateway Program required the contractor to build an underground concrete casing or "box tunnel" extending from 10th to 11th Avenue between 31st and 33rd Streets beneath the Eastern Rail Yard of Hudson Yards.
This protects the alignment for a future rail tunnel beneath the Hudson Yards development on the west side of Manhattan. Construction began in August 2013 and was finished a year later. The award was funded through a Federal Transit Administration Hurricane Sandy relief allocation.
About Tutor Perini Corporation
Tutor Perini Corporation is one of the construction industry giants in North America. More than 90% of the company's sales from the U.S. Tutor Perini's subsidiaries in the civil segment, including Black Construction and Linda Construction, enhance the company's offerings and geographic reach. The Engineering News-Record ranked Tutor Perini as the nation's largest contractor in 2021, with an annual revenue of $4.6 billion.