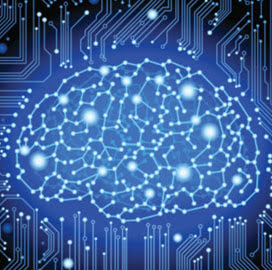 White House, NIST Launch AI Project for Coronavirus Research
The White House Office of Science and Technology Policy and the National Institute of Science and Technology have launched the Text Retrieval Conference COVID program with the goal of developing artificial intelligence technologies for the analysis of a new dataset of machine-readable coronavirus scholarly literature.
NIST and the White House Office of Science and Technology Policy announced plans to work with the Allen Institute of AI, the National Library of Medicine, Oregon Health and Science University and the University of Texas Health Science Center, MeriTalk reported.
U.S. Chief Technology Officer Michael Kratsios said the TREC-COVID program would provide scientists accurate search engines extracting knowledge from scholarly literature.
"AI experts worldwide are responding to the White House's call to action, developing approaches that help scientists gain insights from thousands of articles of COVID-19 scholarly literature," Kratsios said.
TREC will be applied to the COVID-19 Open Research Dataset, which has over 44K articles related to the family of viruses
"We are pleased to apply this infrastructure to the challenge of working with massive amounts of data to help researchers better understand and ultimately to combat this deadly novel coronavirus and related threats," said NIST Director Walter Copan.
Category: Future Trends
Tags: artificial intelligence COVID-19 Future Trends MeriTalk Michael Kratsios National Institute of Standards and Technology NIST Office of Science and Technology Policy OSTP Text Retrieval Conference TREC-COVID Walter Copan White House