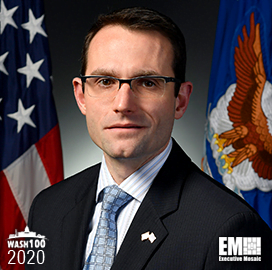 Will Roper
Will Roper: Air Force to Combine NGAD With Digital Century Series
The Air Force is expected to release its acquisition plan for the Next Generation Air Dominance program by the end of summer, when it is combined with the Digital Century Series program, according to the service's acquisition chief.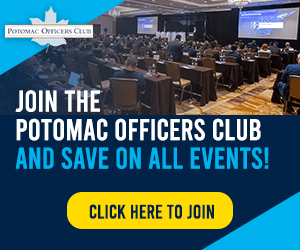 Will Roper, a past Potomac Officers Club speaker and a 2020 Wash100 awardee, said he plans to create a new program executive office to accommodate the combination of the projects, Breaking Defense reported Monday.
"I think that's important, that NGAD is connected with a full PEO, and that our future PEO that is working on the next generation systems — beyond where we are with F-35 — is also working on Skyborg," Roper said. 
Skyborg is a project focused on developing an artificial intelligence package that can act as the "brain" of a virtual pilot. 
Roper said the goal of the $15M Skyborg project is to develop new AI technologies that can outclass adversaries. The Air Force is conducting the project in partnership with the Massachusetts Institute of Technology.    
Meanwhile, NGAD is currently exploring how to digitally integrate drones and missiles into the sixth generation of fighters, Roper said.
The Digital Century Series is a program focused on successively developing aircraft using Agile software development techniques, open systems architectures and digital engineering, according to Forbes. 
As part of the Air Force's partnership with MIT, the service will hold a "Quantum Collider and Pitch Day" on June 15. The event will focus on quantum communications, computing, timing and sensing.
Roper said quantum science is "going to eventually make an impact, but we don't know when — it's difficult technology to mature. The idea is to create a steady demand signal from the Air and Space Force." 
Category: Speaker News
Tags: advanced aircraft artificial intelligence Breaking Defense Department of Defense Mitchell Institute Next Generation Air Dominance NGAD Quantum Collider quantum science Skyborg project Speaker News U.S. Air Force Will Roper